Ingredients:
Salmon (about 2 cups, cooked and flaked)
16 oz. fettuccine
1 jar alfredo sauce
1 zucchini, sliced
2 red bell peppers, sliced
8 oz. mushrooms, sliced
(not pictured: butter, olive oil, fresh ground pepper)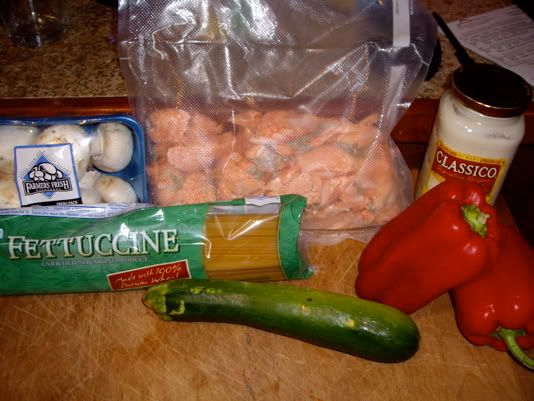 Put some water on to boil for your fettuccine. Then, melt about 2 tablespoons of butter and 1-2 tablespoons of olive oil in a big pan.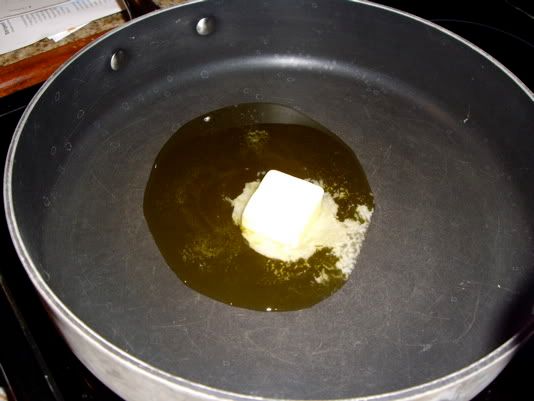 Once it has melted, add your vegetables.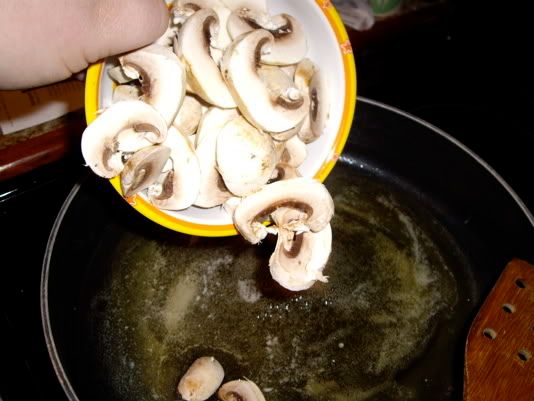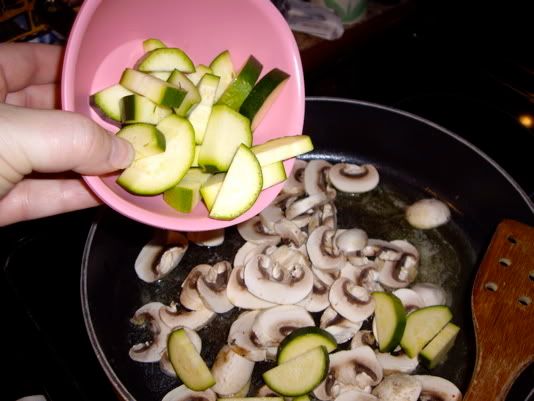 Stir these around and let them soften a bit.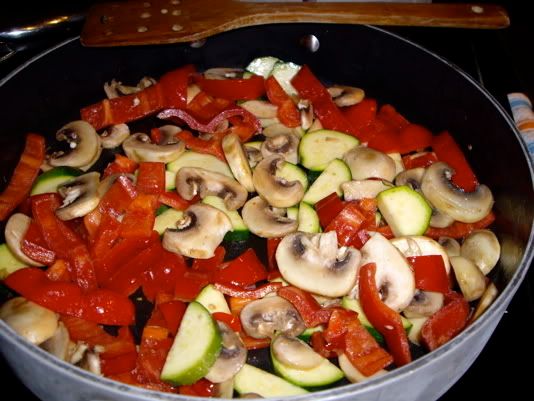 Now, add the sauce and stir it together.
*Add the salmon.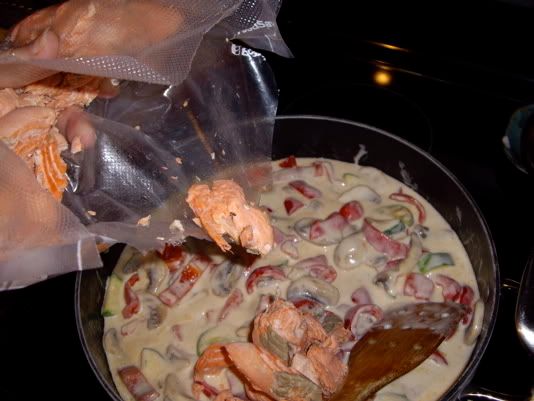 Stir gently.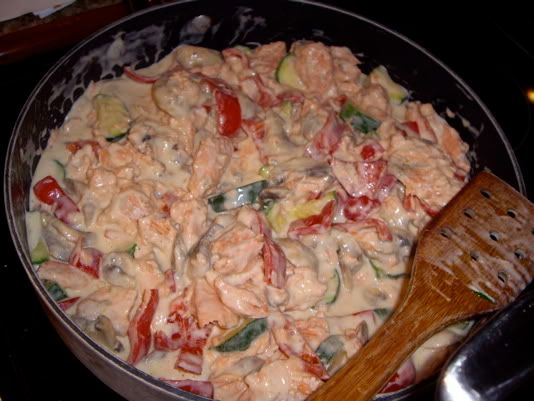 Put your fettuccine in boiling water and cook until it's al dente.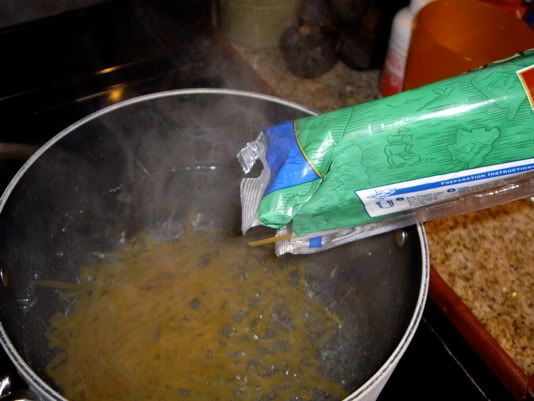 Drain the fettuccine and mix with the sauce.
Now, plate your dinner!
*Next time I make this I am going to do something else about the salmon. Serving it on top of the pasta-vegetable mixture would be better. Due to stirring, it ended up too incorporated and too spread out.
I have to admit I only ate about half of my fettuccine. The flavor was good but I was just so disgusted by this failure that I couldn't finish it. It did give me a good idea, though. I should try to make salmon puttanesca (in lieu of using tuna).