This is a great thing to do with Thanksgiving turkey leftovers. Since I made a turkey a couple of weeks ago I had turkey leftovers in...August! No matter, this was still a great dish to make and I can definitely see it becoming a regular turkey leftover dish.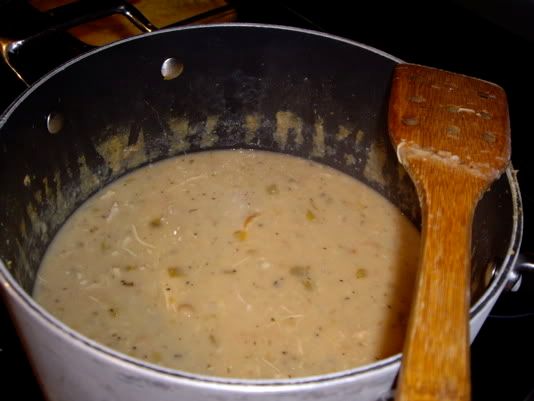 White Turkey Chili
Ingredients:
* Olive oil
* 2 medium onions, chopped
* 4 cloves garlic, chopped
* 2 4 oz cans chopped green chiles
* 4 cups chopped cooked turkey
* 2 t. ground cumin
* 1 1/2 t. dried oregano, crumbled
* 1/4 t. cayenne or crushed red pepper (or to taste)
* 3 16 oz cans, great northern beans, undrained
* 5 cups chicken broth (I used homemade turkey broth)
* 1 cup grated Mexican cheese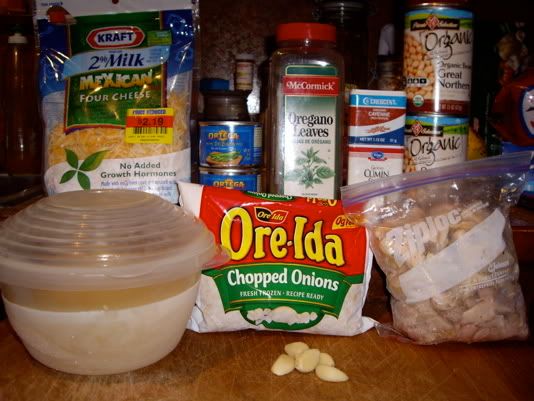 Sauté the onions in olive oil until they are soft and translucent.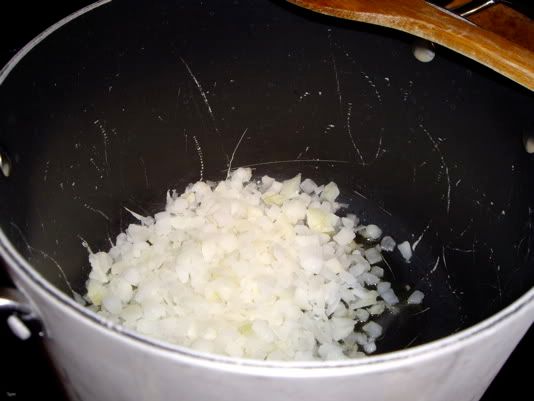 Add the garlic.
Now, add the spices.
Following the spices, add the green chiles (no need to drain).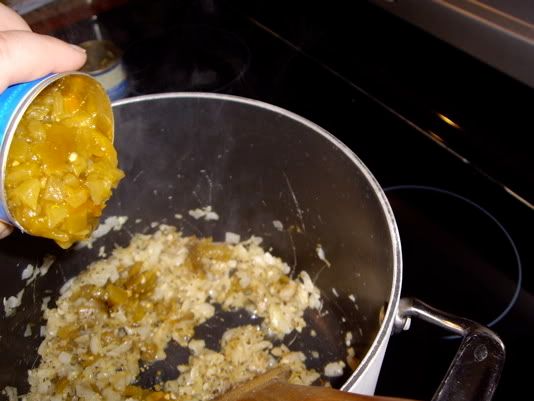 Put your chopped turkey into the pot next and let everything warm up.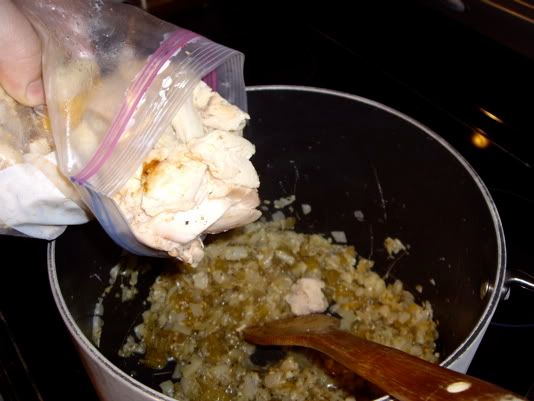 Now, add the beans. There's no need to drain them if they look all right. These organic beans were wonderful.
In goes the homemade turkey broth. Yum!
Stir everything together, bring to a boil, and then let simmer for about 2 hours or so uncovered.
After the 2 hours is up, add a cup of grated cheese.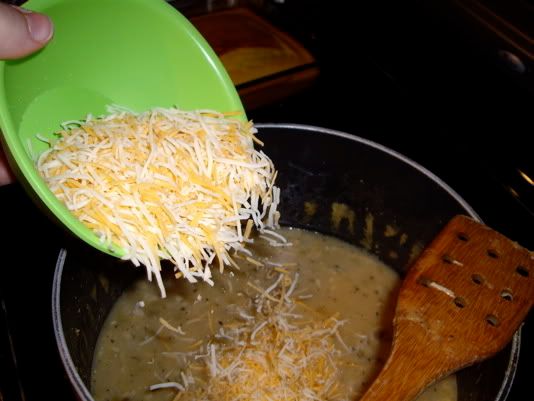 Serve with cornbread (or whatever you want).
This was amazing! The kids all loved it. Everyone except for the toddler had seconds (she had seconds of cornbread). But she did love the chili and kept making happy "yummy nummy" noises!