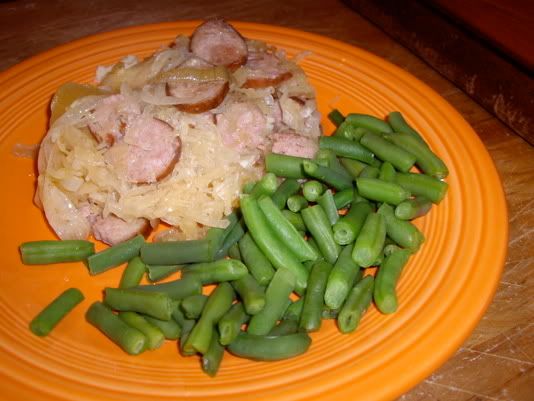 Smoked Sausage (not Kielbasa, but you can use that) Casserole
Begin with a pound of smoked sausage and two onions, everything sliced thinly.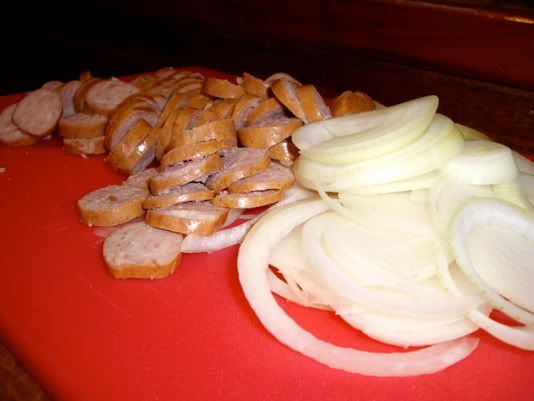 Drain a 24 oz. jar of sauerkraut.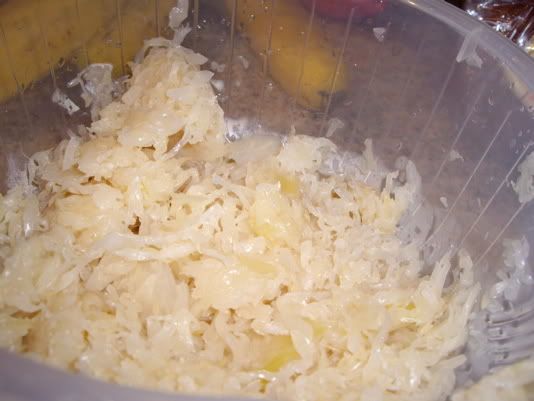 You will also need 1/4 cup of brown sugar.
Put the onions and the sausage in a skillet to cook. I added about a tablespoon of oil.
Preheat your oven to 325 degrees. Layer the bottom of a casserole dish with half of the sauerkraut.
The sausages and the onions are now softened.
Put half of the sausage/onion mixture on top of the sauerkraut.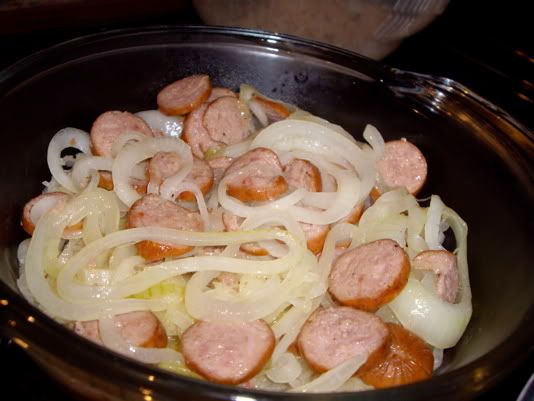 Sprinkle with half of the brown sugar.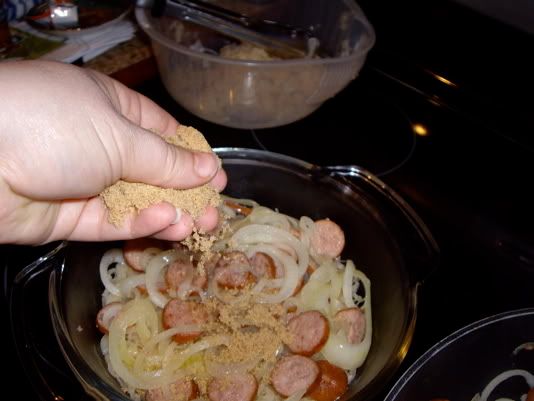 Repeat the layering and then cook, covered, in the oven for one hour.
If this isn't comfort food, I don't know what is! I'll definitely have to put this into regular rotation. 4/5 of the family loved it.