Ingredients:
One chicken, cut up (I had the butcher in my grocery store do this for me)
One can stewed tomatoes
One red onion
Kalamata olives
Marinated artichoke hearts
Orzo
4 oz. feta cheese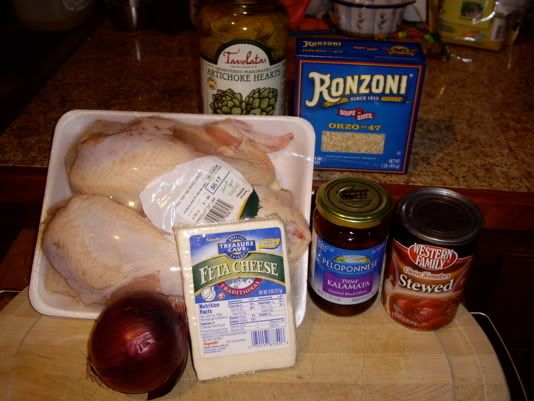 Slice the red onion. I always cut it in half and then slice it so it's not too difficult to handle.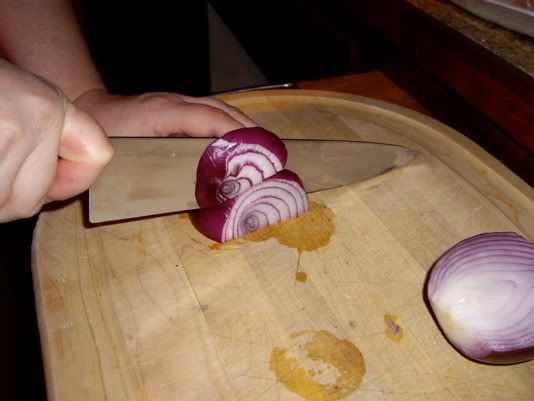 I pulled out the Greek seasoning for the chicken. I sprinkled this on.
Brown the chicken for 5 minutes in hot olive oil.
Remove to a plate.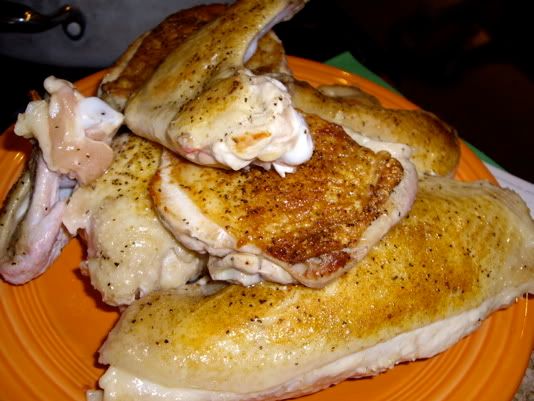 Add the onions to the hot pan.
Sauté for a few minutes until they are brown and soft.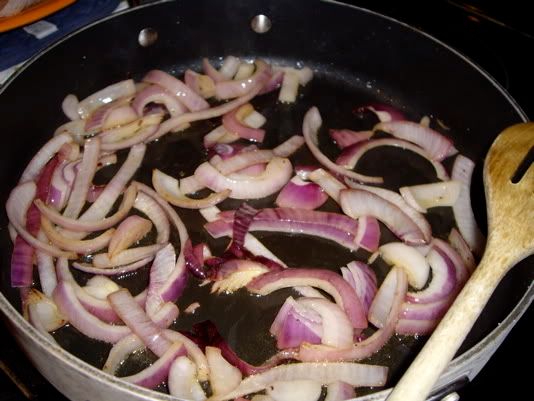 Add the chicken back to the pan.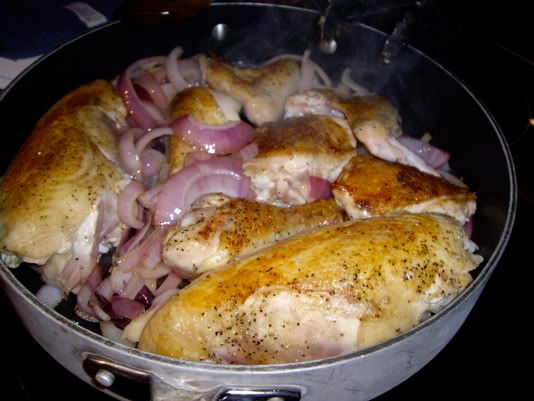 Now, add the can of stewed tomatoes (undrained).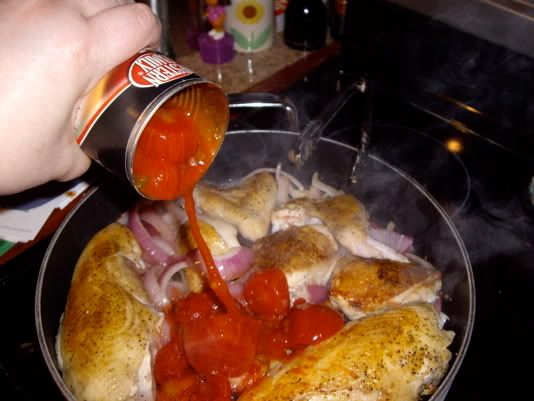 Cover, and cook on medium for 25-30 minutes or until the chicken is done. While it is cooking, get your orzo going as well. Meanwhile, do a rough chop of the kalamata olives.
After the chicken is done, remove the cover and add the artichoke hearts.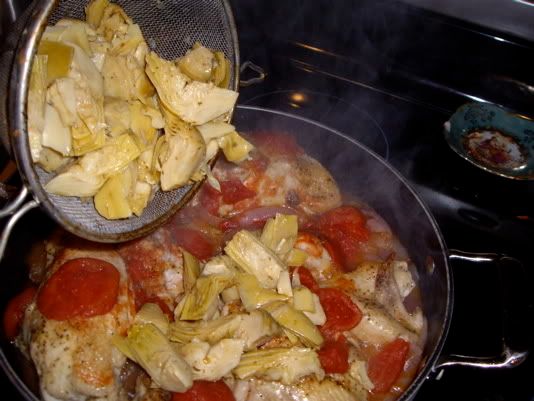 Then add the olives. Stir and let sit for a few minutes to warm.
Serve the chicken on a mound of orzo and covered with the yummy things from the pot. Sprinkle with feta cheese.
This was so delicious I couldn't eat it all!! I was stuffed!