I was perusing recipes online today and came across this one called
Japanese Mum's Chicken
. I decided to make it since it sounded pretty good. There was one problem: the recipe called for balsamic vinegar.
Balsamic??? Really???
I'm guessing balsamic is all she had in the house so that's what she used. Maybe she didn't have a good Asian market near her. I, however, do; I opted for Chinese black vinegar instead. It has a mild flavor and is really very good in this recipe.
Ingredients:
7 or 8 chicken drumsticks
1 cup water
1/2 cup black vinegar
1/3 cup soy sauce
1 garlic clove, mashed up a bit
1 hot pepper, split and seeds removed
I used half a jalapeño since I have kids who are sensitive to anything the least bit spicy.
2 1/2 tablespoons sugar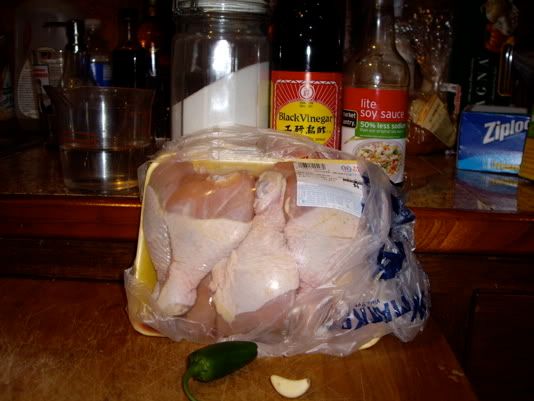 Put the chicken into a large pot. Next time, I think I'll use a low, wide pan.
Split the pepper, remove the seeds, and then mash the garlic.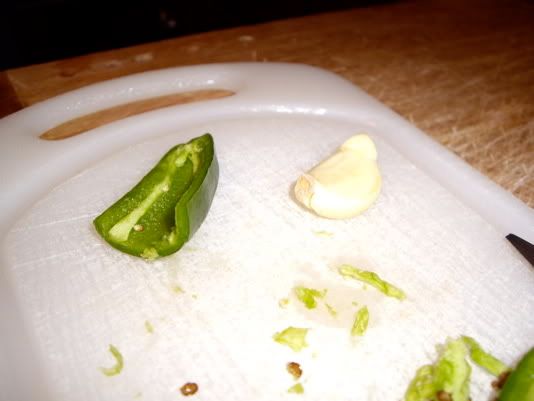 Add the liquids into the pot.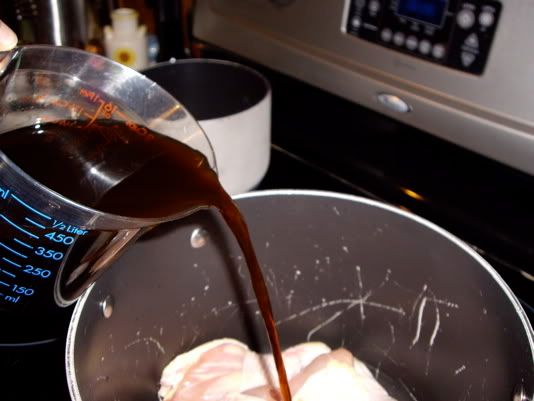 Add the sugar to the pot.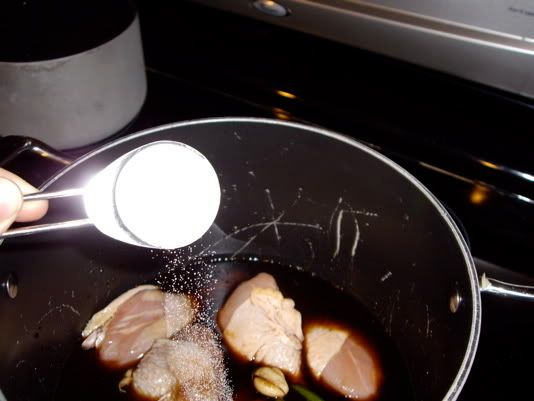 Bring it to a boil, reduce heat, and let it simmer for 20 minutes. Then, increase the heat and let the sauce thicken into a glaze.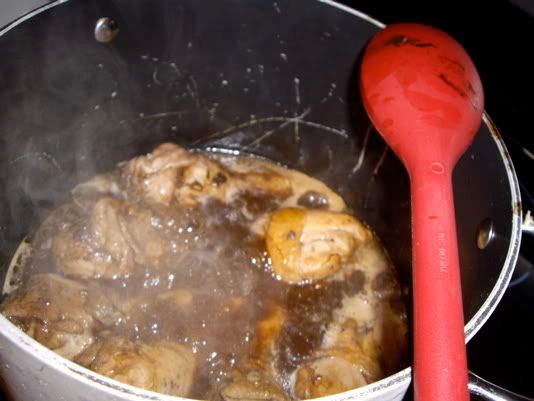 I served this with a wild rice mix and edamame. It was delicious! Very mild and the kids loved it, too.