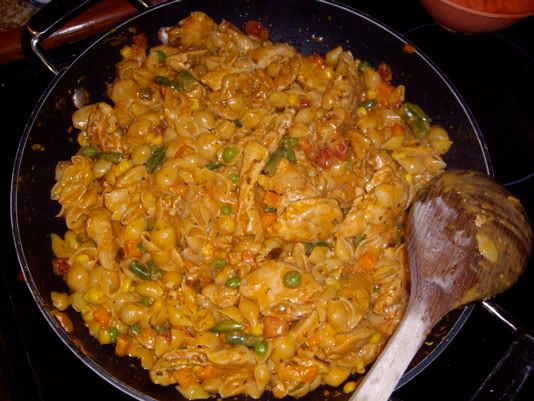 Ingredients:
Deluxe Mac & Cheese dinner mix
1 lb or so chopped chicken
3/4 bag of mixed vegetables
1 cup salsa
Oregano
Chili Powder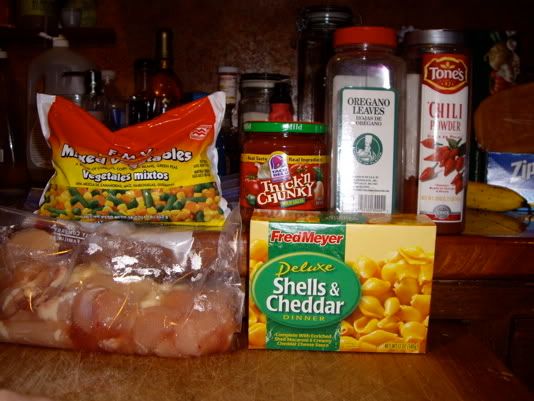 Sauté the chicken in a hot skillet. (Meanwhile, bring water to boil in a pot so you can cook the pasta and vegetables.)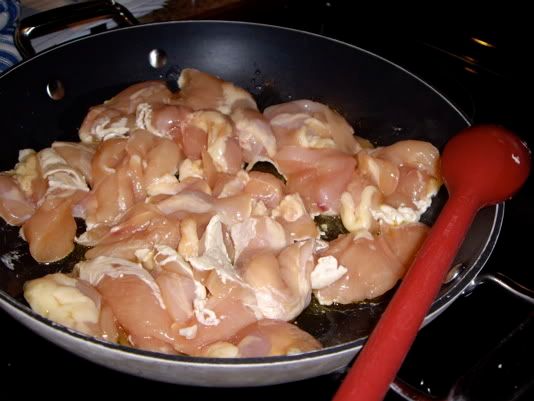 Sometime during the process, add about a tablespoon chili powder and about a teaspoon or so of oregano. Whatever looks good to you. I'm a huge fan of eyeballing things.
Once the water is boiling add the pasta.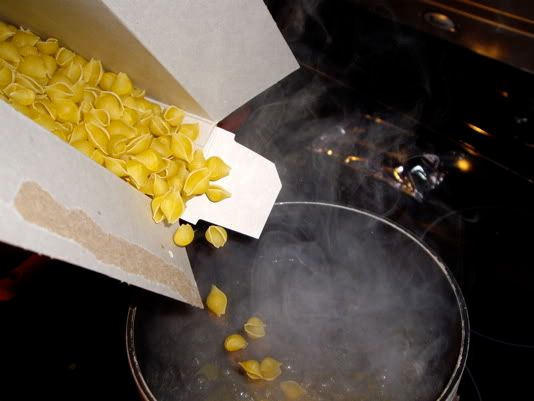 Add the vegetables right in the water with the pasta.
While the water is boiling and the chicken is finishing its cooking, make a cocktail. This time it's vodka with Crystal Light Tangerine Strawberry. Delicious!
Once the pasta is done, drain it. Add the drained pasta to the cooked chicken.
Squeeze out the cheese packet into the chicken, pasta, and vegetables. Mmmm...cheezzzzzz...
Now, add about a cup of salsa (type is not really important; you could use fresh even) and stir everything together so it's all incorporated.
Serve! I made some biscuits to go along with the dish.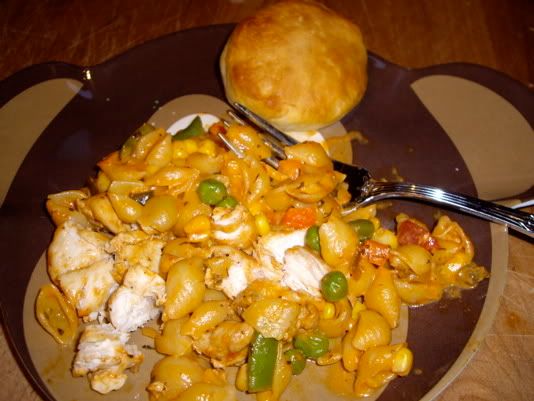 Mac & Cheese: $1.25
Vegetables: $0.89 for the bag
Chicken: $1.75 (they were "trimmings")
Salsa: $1.00
Herbs - I don't count these in the cost since I already have them.
Total: $4.89 divided by 5 in our family = $0.98 each person!