I found a blog called
$5 Dinners
last week. The $5 Dinner Mom made a dish called
Egg Tortilla Casserole.
I think they may be called "Chilaquiles" and normally I use crispy chips when I make this but her version looked yummy so I decided to make it.
Ingredients:
6 tortillas, torn into pieces
6 eggs, beaten
1/4 cup milk
1/4 cup salsa
tomatoes, chopped
1/2 onion, chopped
handful of shredded cheddar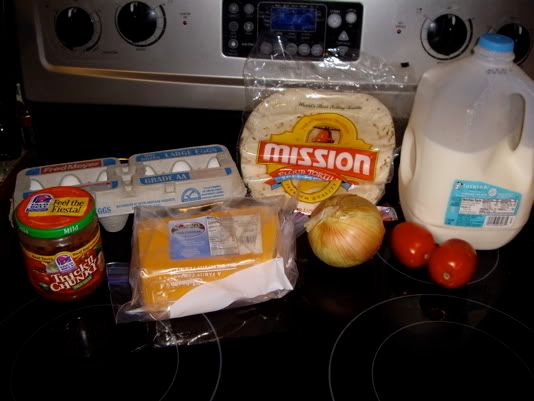 Lay the torn tortillas down in the pan that has been greased with nonstick cooking spray.
Chop up your tomatoes and onions.
Put 6 eggs into a large bowl.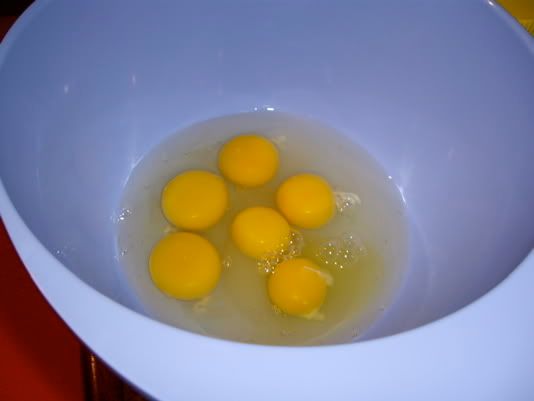 Add the milk.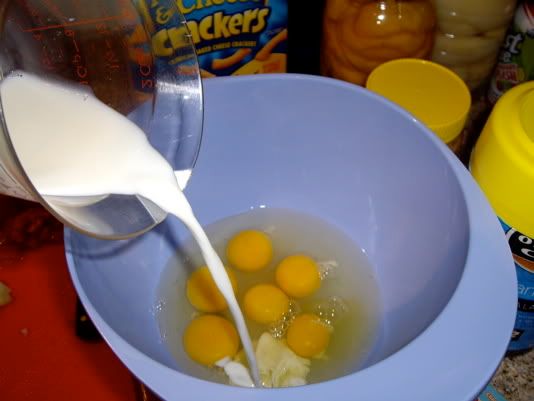 Beat it together and then add the salsa.
Now, add the chopped onion.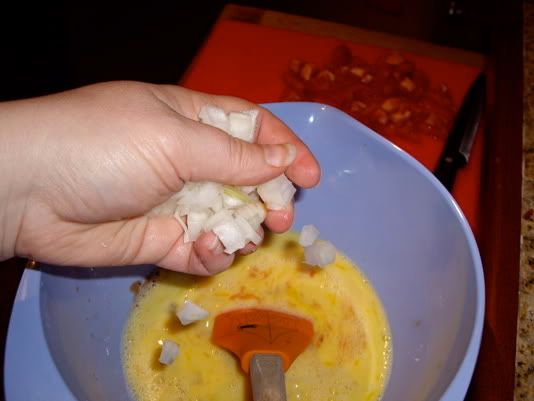 Finally, add the tomatoes. Then stir gently.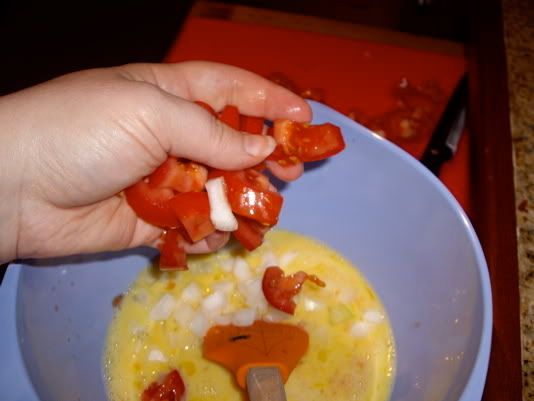 Pour it over the tortillas.
Top with shredded cheese.
Bake in a 325-degree oven for about 30-35 minutes.
Let it cool for about 10 minutes then serve!