Today is the first day since Thursday I have felt like a human being. I have had the plague for days and I can't remember the last time a cold has knocked me out like this. Therefore, some comfort food was definitely in order.
Macaroni and Cheese with Acorn Squash
Ingredients:
2 acorn squash
Butter
Brown sugar
Salt
---
1 lb. macaroni
1 Tbsp. salt
5 Tbsp. butter
6 Tbsp. flour
1 1/2 tsp. ground mustard
1/4 tsp. cayenne
5 cups milk
8 oz. sharp Cheddar, grated
8 oz. Colby Jack, grated
1 tsp. salt
First, get the squash ready.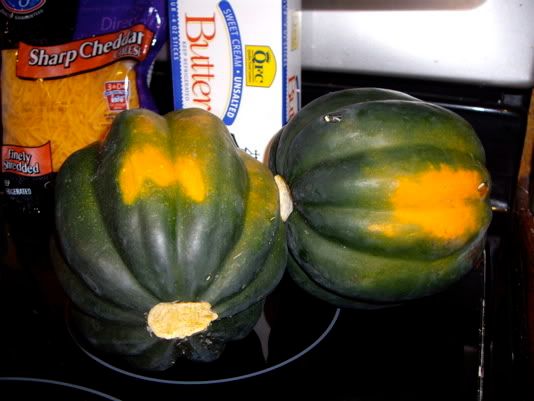 Preheat the oven to 350 degrees and cut the squash in half.
Scoop out the seeds.
Lay them cut side down on a cookie sheet sprayed with nonstick cooking spray.
After 30 minutes, take them out of the oven and flip them over. Put about 1/2 Tbsp. butter in the middle.
Sprinkle lightly with brown sugar.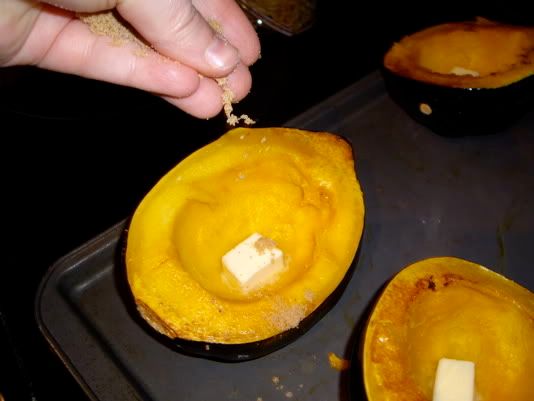 Now sprinkle lightly with kosher salt. Put them back in the oven for another half hour.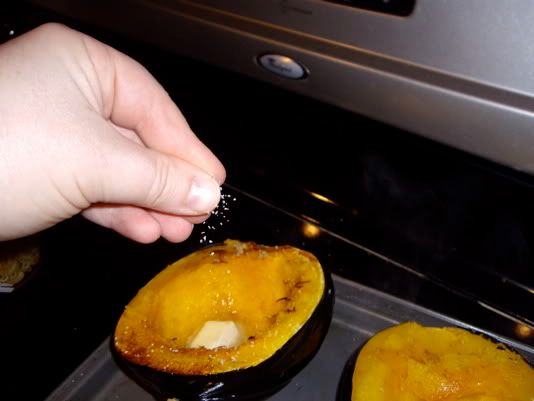 Now, get your water going for the macaroni. Add a tablespoon of salt to the water.
Once it's boiling, add the macaroni and cook for about 10 minutes.
Drain the macaroni and reserve in the colander.
Now put the butter into the dutch oven and melt over medium high heat.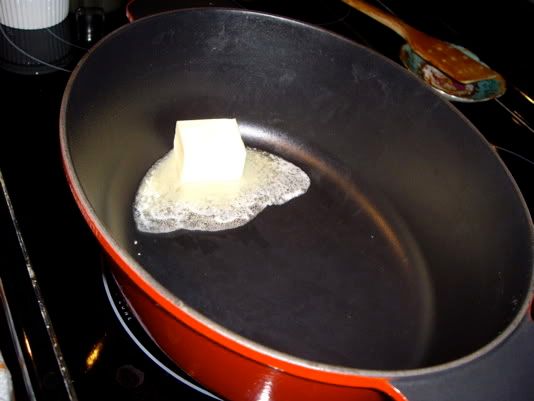 Add the flour, ground mustard, and cayenne.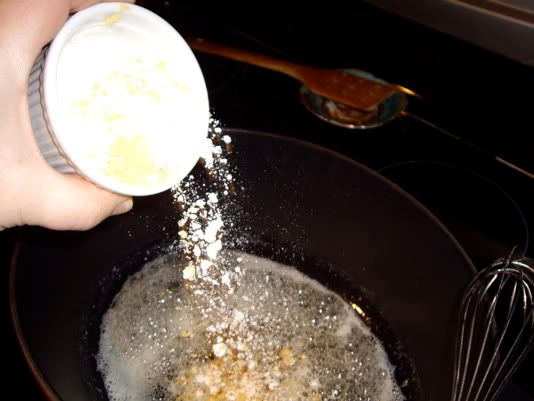 Whisk into a roux. Keep whisking for about a minute.
Add the milk slowly.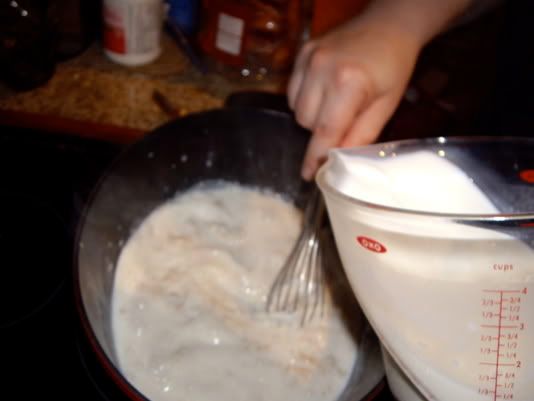 Whisk constantly until it boils.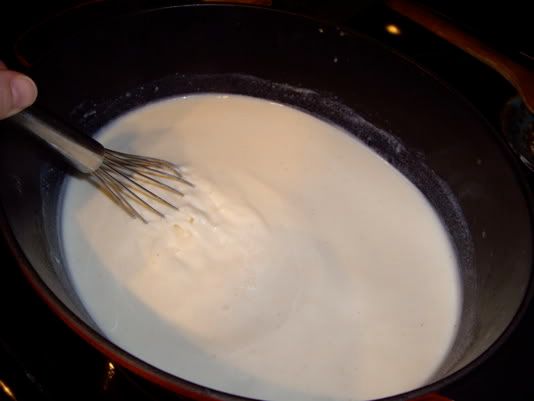 In the meantime, get the squash out of the oven. How lovely!
Keep stirring the milk. It will feel like an eternity.
Oh! Finally it's boiling!! Stir occasionally for about 5 minutes.
Now is the time to add the cheese.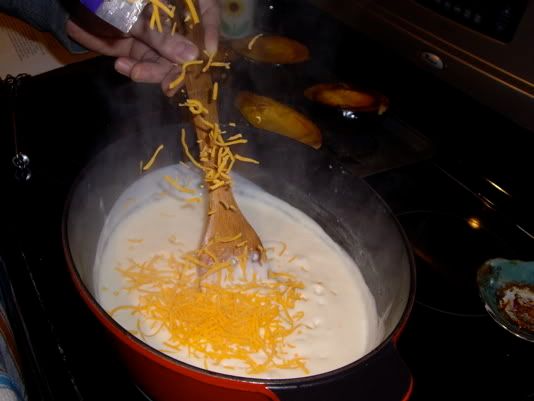 Stir it all up (off the heat) until it's melted and beautiful.
Add the macaroni and stir until it's all incorporated.
Man, this is just lovely!
Here is a fantastic fall meal. Perfection! It was very tasty, too!