I found a recipe similar to this on the Kraft Foods website. I modified it to fit our taste buds.
Ingredients:
2 lbs. chicken breasts, boneless and skinless, cut into bite-sized pieces
16 small red potatoes, halved
1 can cream of chicken soup
1 can full of milk
1/2 cup Italian dressing
16 oz. bag frozen mixed vegetables
sour cream
Put the chicken into a dutch oven to sauté. (Next time I'll do this in batches so they'll brown.)
After the chicken is cooked, add the potatoes.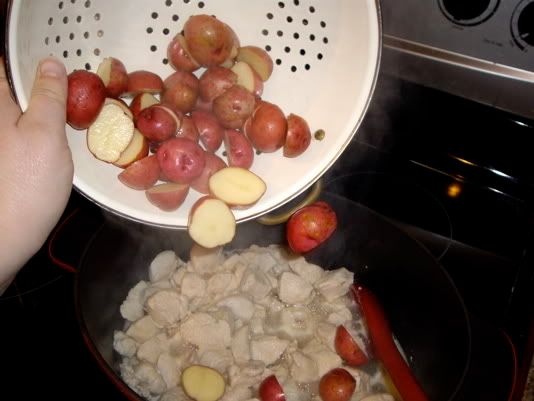 Next, add the Italian dressing.
Add one can cream of chicken soup (contrary to what is pictured in the ingredients photo).
Pour milk into the can and then put it into the dutch oven.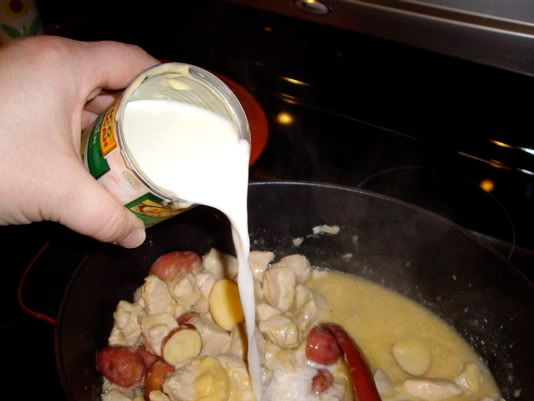 Now, add the mixed vegetables.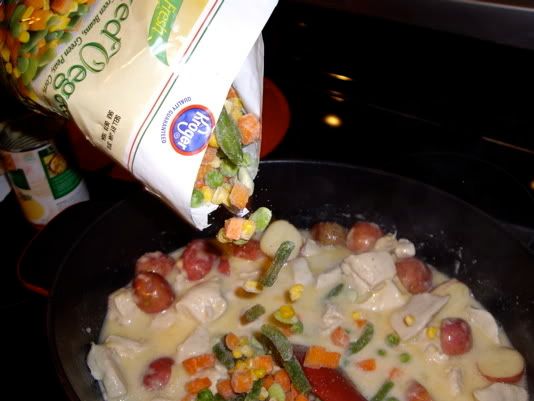 Mix together, bring to a boil, then simmer for about 30 minutes or until the potatoes are fork tender.
Add about three tablespoonfuls of sour cream. Stir to incorporate into the soup.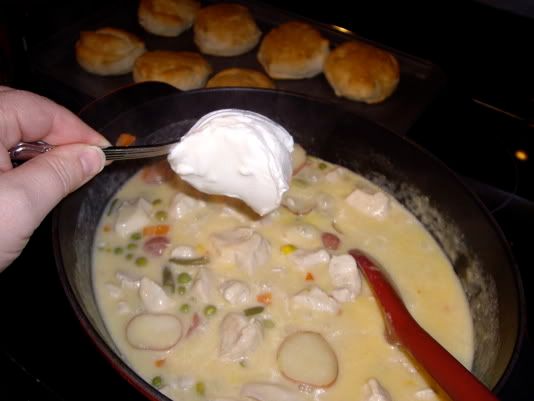 Serve with biscuits!
This soup was very good and a bit reminiscent of tom ka gai (Thai chicken soup). I will definitely make this again!