Easy Sloppy Joe Pot Pie



A la my friend from Dining Alone, here is a photo of the recipe.




Ingredients:
Hamburger
1 medium onion (or half of a very large one)
Bisquick or generic
Milk
Egg
4 oz. cheese, grated




Combine the chopped onion and hamburger into the skillet and brown the hamburger.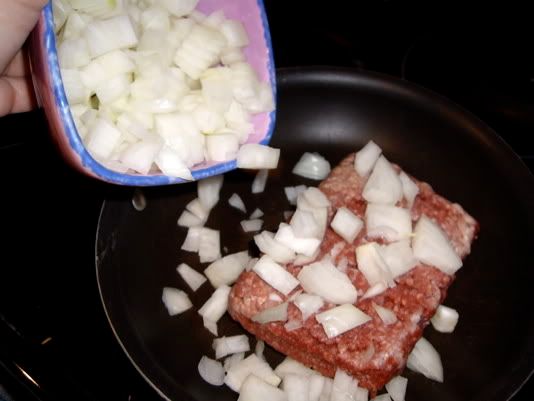 Meanwhile, make the batter. Put a half cup of milk into a cup of Bisquick.




Put an egg into the bowl.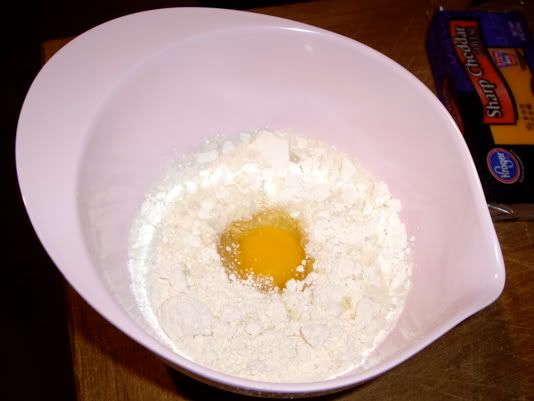 While the hamburger browns and the onion cooks, it's drink time!

Ingredients for Sex on the Beach:
Vodka
Peach Schnapps
Cranberry
Orange Juice




Pour 1 1/2 oz. vodka into a shaker filled with ice.




Next, pour 1/2 oz. peach schnapps into the shaker.




Now, add 2 oz. each cranberry and orange juices.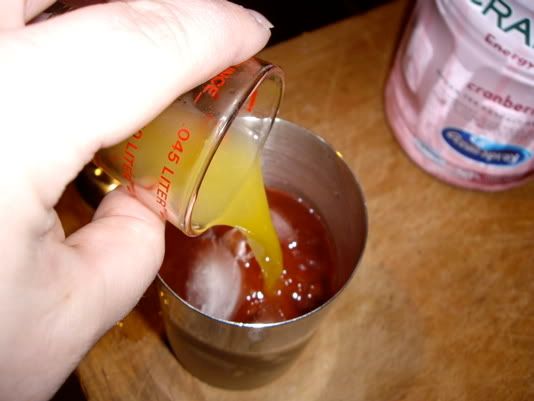 Shake and then strain into a glass filled with ice.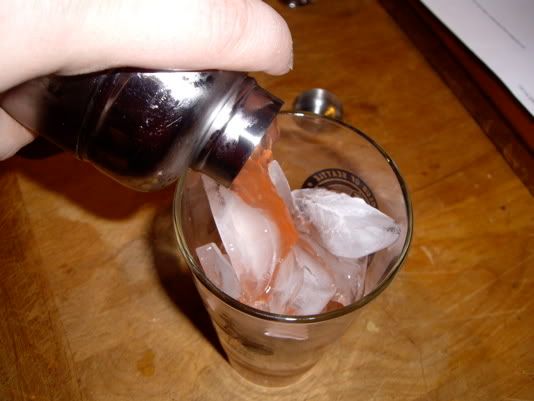 Delicious!




Ahem. Back to the task at hand. Once the hamburger has been browned, add a can of Manwich.




Then, add the shredded cheese. No, your eyes are not deceiving you. I took the somewhat easy way out and used mozzarella we already had grated vs. grating sharp cheddar. It was just as good, so you can use any cheese you have on hand.




Mix it all together and pour it into an 8x8 pan sprayed with nonstick cooking spray.




Then, pour the Bisquick mix over the top and spread it to cover.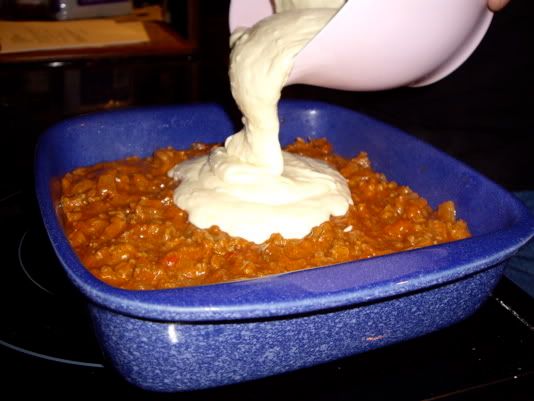 Bake it in a 400 degree oven for 30 minutes.




Delicious!! The toddler didn't eat very much of it but the middle child loved it.

Now, for some random photos.

This was my dinner a few days ago. Store-bought chow mein and egg rolls.




Here's my Mexican Chicken Macaroni and Cheese. This was delicious as well.