Sorry I've been away. I've been cooking, really! Here are some dishes cooked up over the past week:
Pork chops with rice and broccoli (also Mae Ploy sweet chilli sauce - delicious!):
Roasted chicken and potatoes with peas: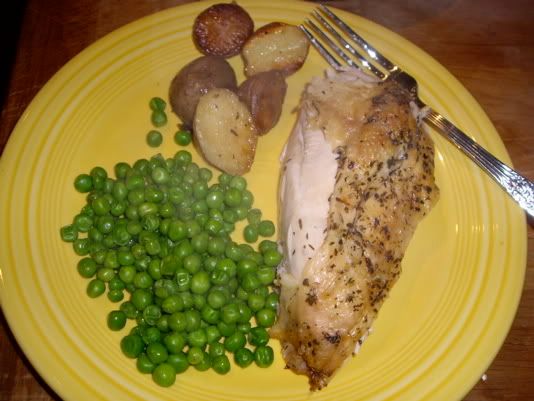 (I actually have a step-by-step for this that I should post.)
Sloppy Joe Ghoulish Goulash (this was for Halloween and so yummy!):
Au gratin potatoes with smoked sausages and green beans:
Chicken in Creamy Pan Sauce (a Kraft recipe and, honestly, not that great), green beans, and rice:
The Pioneer Woman's Best Lasagna Ever
with Texas Toast (I LOVE this recipe):
Finally, I made my toddler a bento lunch for tomorrow. It's so cute and way more balanced than her lunches usually are. I think I'll stick with this!