This is sort of a guest post. I baked the cake and mixed the frosting colors but Mr. Mary Cooks did the decorating. He did such a great job and I am totally impressed by how awesome SpongeBob looks! From what I've seen in internet searches over the past couple of weeks, this is one of the best ones out there (and maybe the best one that doesn't use fondant). Okay, enough bragging! Our daughter wanted this cake for her 3rd birthday and she is over the moon happy about it. Let's take a look, shall we?
First, my husband printed out a template to use for the shape. He scaled the image so SpongeBob's body plus his pant legs would fit within the dimensions of our 16" square cake, knowing he could use the trimmings to make up his arms and legs.
Then he used black food coloring (we use gel food coloring for cake decorating) and a q-tip to stencil the location of the eyes and mouth on the cake.
It's frosting time!
Our daughter is sharing her birthday party with our friend who may be allergic to chocolate (it still is to be determined) so we had to make brown frosting instead of just using chocolate frosting. Here are the pants getting frosted on to the cake.
The almost 3 year old takes a frosting break. (AKA opportunistic cute child photo)
Now he frosted SpongeBob's shirt white.
He did the eyes and the teeth white. He also added the yellow legs and arms.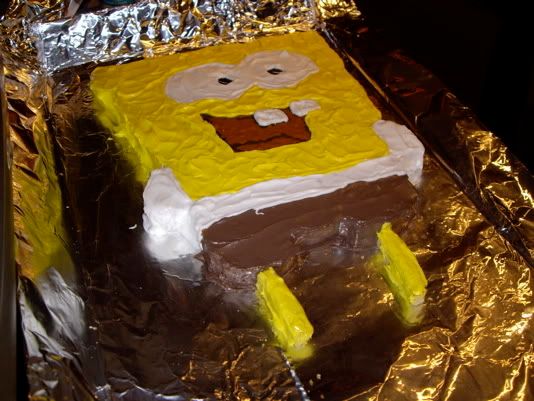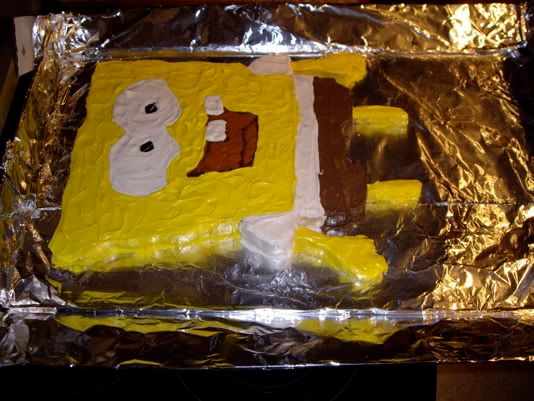 Next up was red. My husband used this for SpongeBob's tongue, as shown below.
SpongeBob's tie is also red.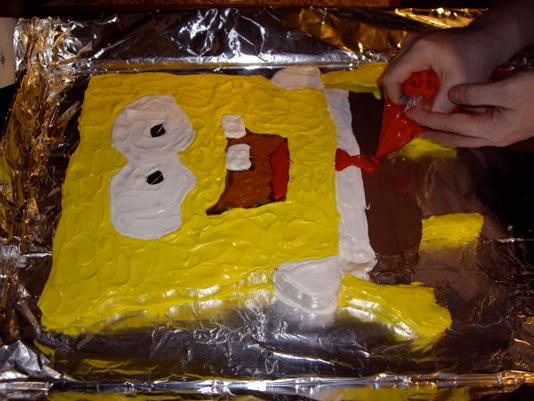 Black is up for the mouth.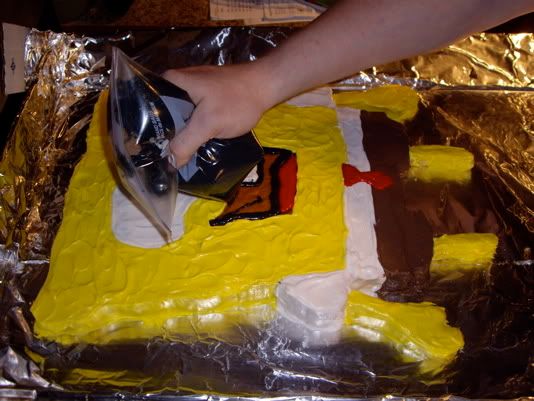 Outlining makes a huge difference in this cake, as you can see below.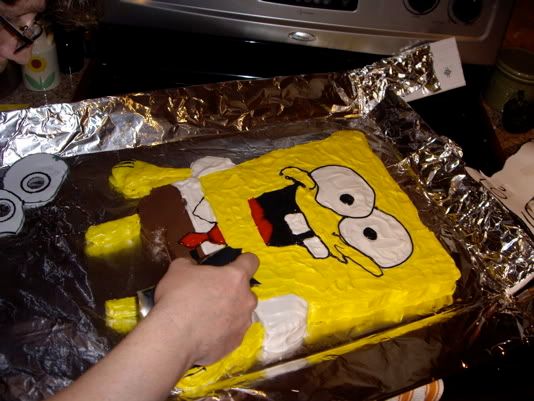 SpongeBob's feet are next.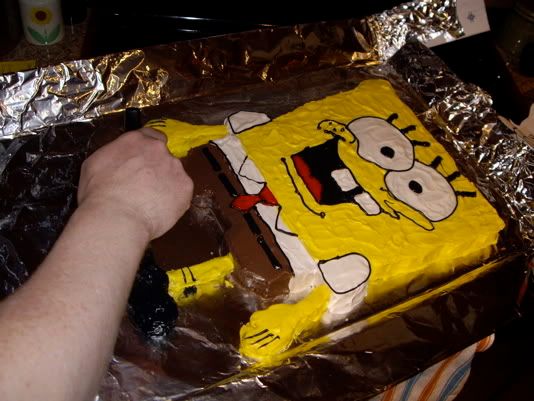 Finally, the sponge pores details.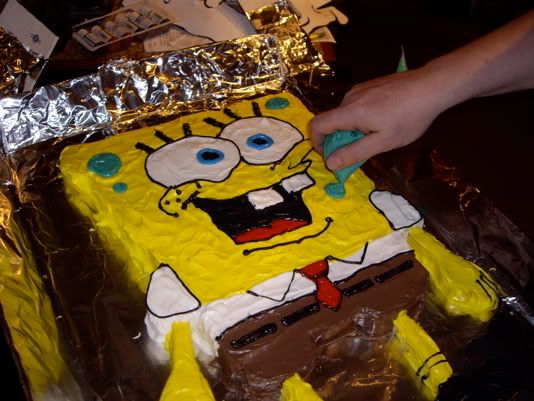 It's all done! It is a thing of beauty. I can't wait to take it to the party tomorrow!