Tonight's dinner (scrambled eggs, chicken sausage, biscuit):
---------
Pork roast, green beans, and au gratin potatoes from earlier this week: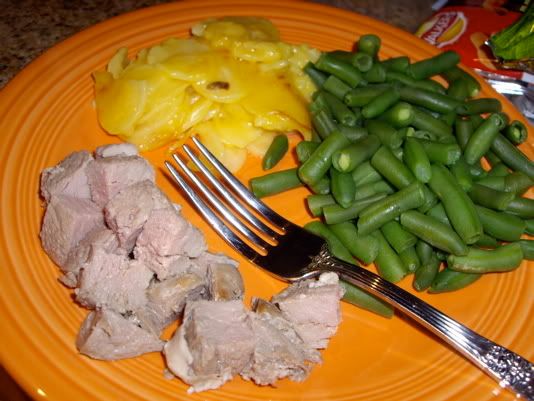 ---------
Pot roast from last night:
On the plate: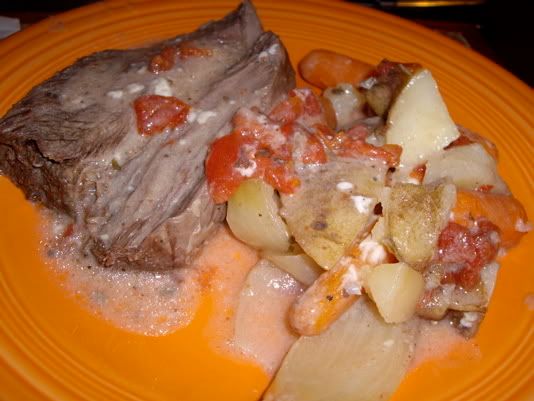 For the pot roast I put an onion cut into wedges into a dutch oven, the roast, potatoes cut into sixths, baby carrots next. Then I put seasonings (salt, pepper, parsley, Italian seasoning), diced tomatoes, a can of cream of mushroom soup, and about 1/2 cup of chicken broth into the pot. I put it in a 325 degree oven for 3 hours but it could have been in the oven for at least another hour. The flavor was pretty good but it wasn't as tender as it should have been. Ah well.