I saved the uncooked turkey neck and all of the bones from the turkey I cooked on Sunday. Today I had my sous chef, Alex, make the stock while I was at work. He put the bones and neck into a big stock pot. He added half an onion, cut into slices, some celery (the tops of the bunch), and the tops and bottoms of some carrots. He also added a couple of tablespoons of peppercorns (cracked), a couple of hefty pinches of kosher salt, and a palmful of dried parsley flakes. He brought it to a boil and then let it simmer for about 5 hours.
Prior to my getting home he cut some vegetables and had my apprentice photographer, Baxter, take some pictures.
Vegetables for the soup included onion, bell pepper, celery, and carrots.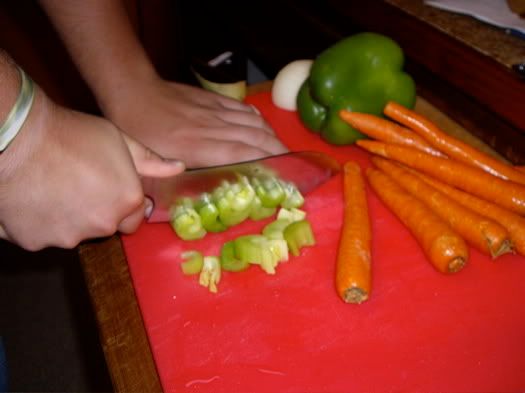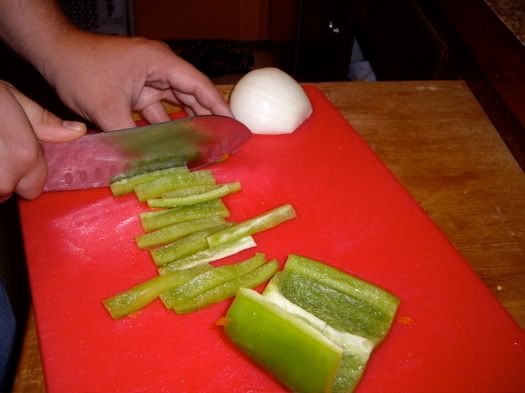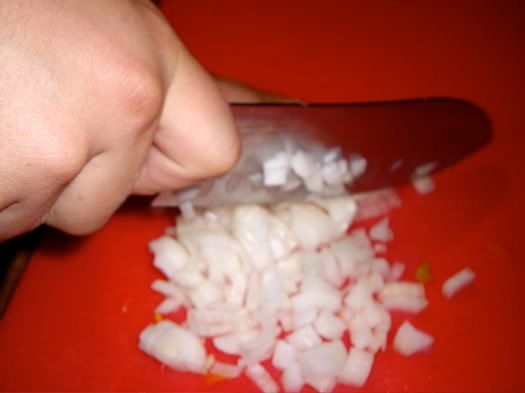 Once I got home, we started the soup making process. We first drained the stock through a colander.
Then we drained it through a sieve. We actually did this twice.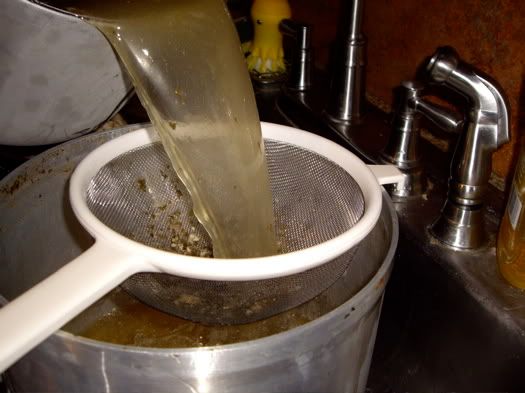 I received a great tip from my friend to add the contents of a gravy packet
and
a can of turkey gravy. This made the soup incredibly tasty. I was worried about sodium content but since I had so much stock it was a good flavoring without tasting like you were eating gravy and vegetables.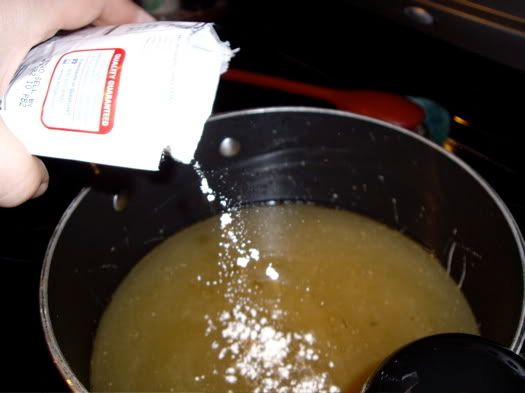 I stirred the pot and then added the vegetables my sous chef cut up previously.
Now, add cut up turkey. This is about 4-5 cups of turkey I cut up Sunday night.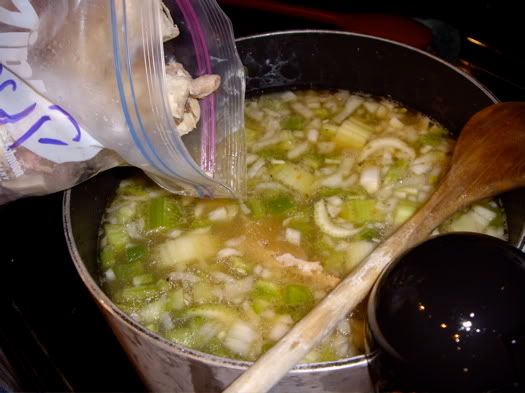 Stir everything to incorporate all the ingredients and let it simmer for about 20-30 minutes or so.
After the vegetables have simmered, add pasta. Or not. I like egg noodles in my turkey soup!
Just before serving, add a tablespoon or so of worcestershire sauce. It adds amazing depth of flavor!
Now, serve! This soup was the most amazing turkey soup I have ever made.