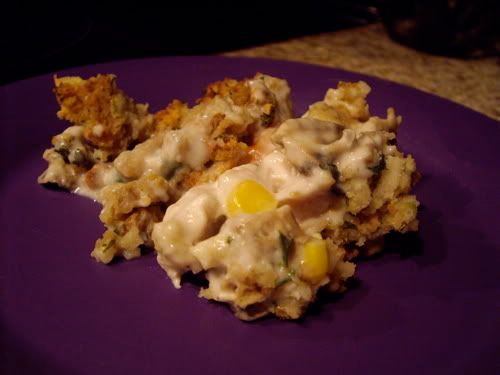 An American Classic!
Ingredients:
Chicken tenders (about a pound)
Cream of mushroom soup
Mixed vegetables
Half-dead mushrooms ;) (optional)
Stove Top Stuffing
Sour cream
Pour the stuffing into a bowl.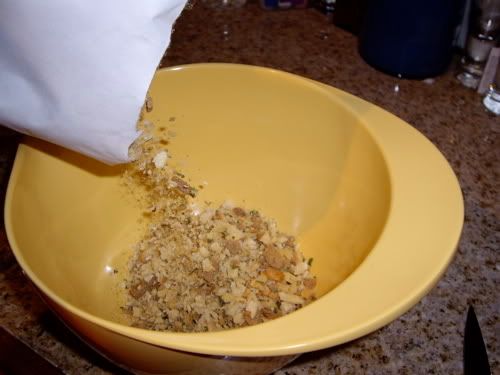 Next, poor 1 1/2 cups water into the bowl and mix the stuffing. Set aside while you do the rest of the work.
I had some mushrooms in the fridge that needed to get eaten
pronto
so I sliced them up.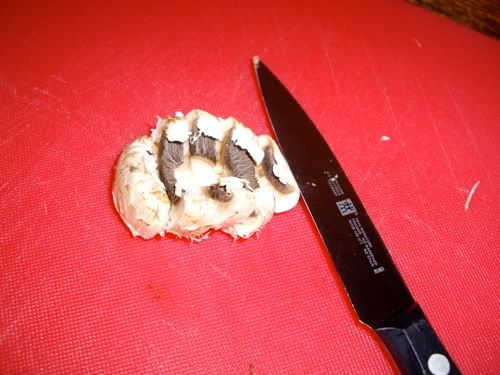 I also happened to have about 1/3 cup of sour cream. I bet you can make this even without the sour cream.
Pour the cream of mushroom soup into the sour cream and mix together.
Cut the chicken tenders into bite-sized pieces and put in a 2 quart casserole dish that's been sprayed with cooking spray.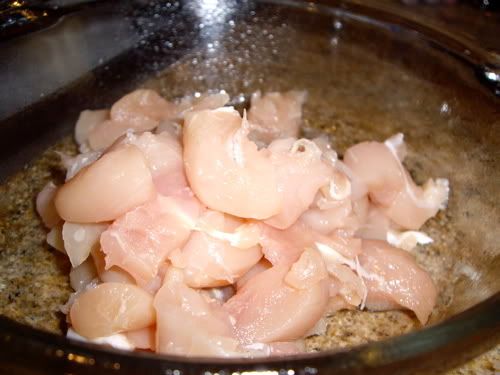 Add the soup mixture.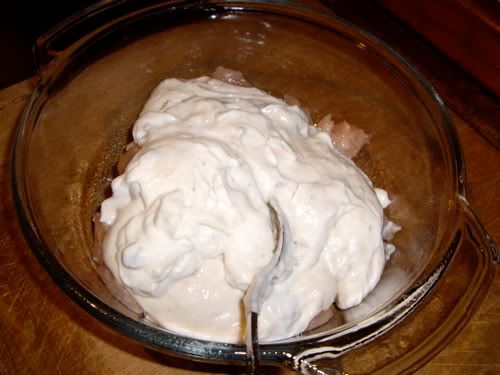 Mushrooms want to go into the party!
Then I added about 2 cups of mixed vegetables.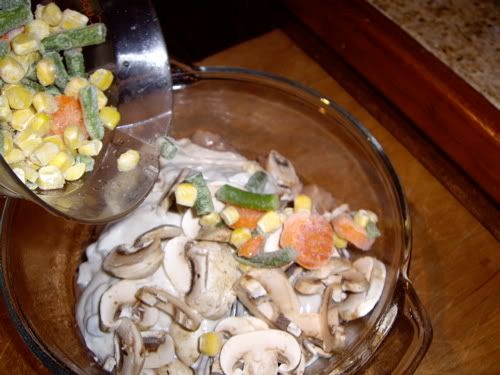 Mix all of that up.
Finally, top it with the stuffing. I cooked mine in a 375-degree oven for about 50 minutes. Make sure your chicken is done.
When it comes out it's kind of crispy and beautiful!
Dig in!