Creamy Zucchini with Linguine (and Tomatoes)
Ingredients:
Zucchini (or whatever the hell that squash is)
Linguine
Garlic
Milk
Olive oil
Salt
Red pepper flakes
Parsley flakes
Parmesan cheese
Tomatoes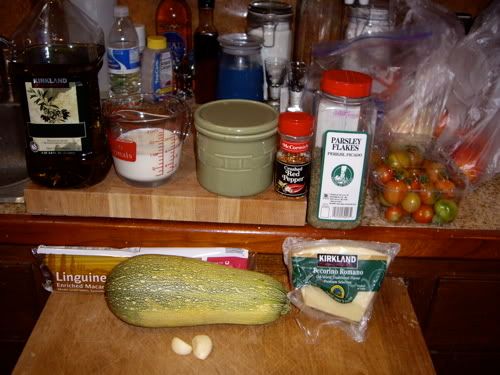 Cut the zucchini into cubes. Actually, I'm not quite sure if this is a zucchini per se. It came from my uncle's farm in Idaho (near Boise).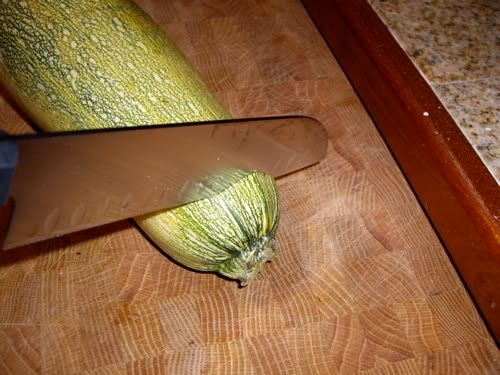 Mince the garlic.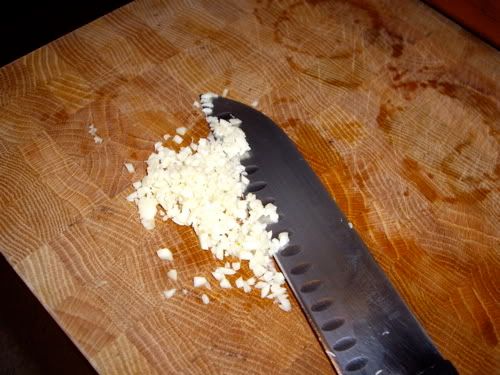 Put the olive oil into the pan and heat it up until it's nice and hot.
Put the zucchini into the pan.
Followed by the garlic, salt, and red pepper flakes.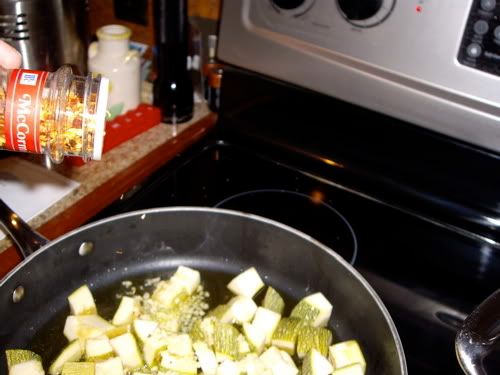 It takes about 20 minutes or so for the zucchini to brown up nicely. This is halfway through.
And you know what that means! Cocktail time! This time it's strawberry daiquiris. Yum!
We bought these marvelous heirloom cherry tomatoes from the farmer's market this morning. Take the stems off of a few of them.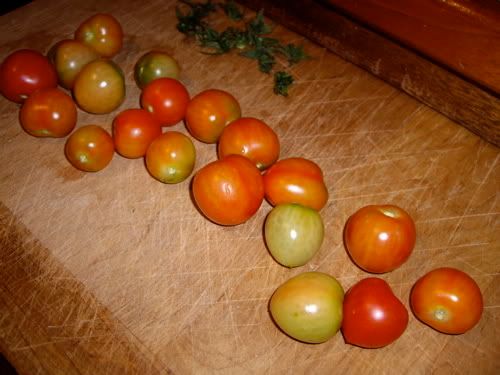 Then, cut them in half.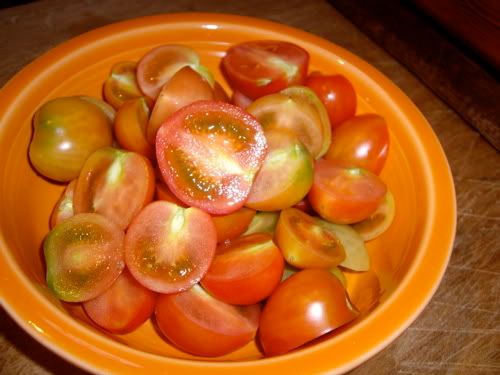 The zucchini has browned up very well!
So turn the heat down a bit and add the milk. The original recipe called for whole milk but I used 2%.
Stir it up a bit...
...and add the tomato halves.
Let the tomatoes cook in the sauce a bit. While that's happening, drain the linguine (you did have it cooking near the end, didn't you?).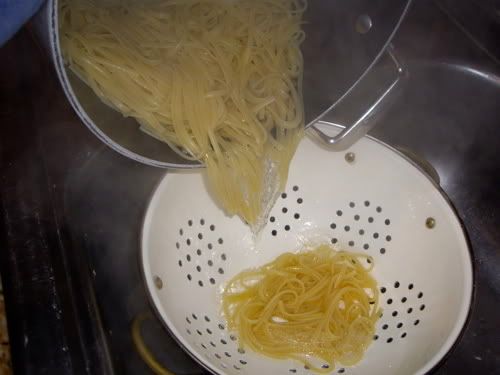 Add the linguine to the sauce now.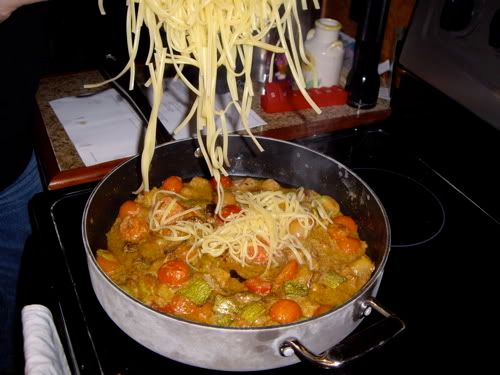 Add some grated parmesan cheese.
Toss to mix it all up.
This dinner was so good. It was time consuming because the zucchini took a while to brown properly but you can't rush it.
Here are two random pics of the produce we got today.