Breakfast for Dinner!
Ingredients:
Eggs
Breakfast Sausages
Bell Pepper
Onion
Zucchini
Cheese
I had a lot of vegetables in my refrigerator that needed to be consumed. Cut the veggies up into a medium dice or bite sized pieces. I cut the chicken breakfast sausages into quarters. Because I used lean chicken sausages I had to add a bit of olive oil to the pan prior to adding the onions, bell pepper, and breakfast sausages.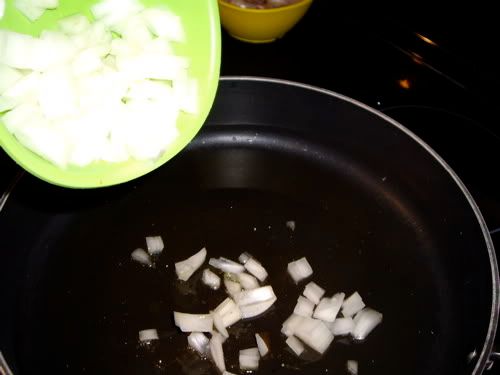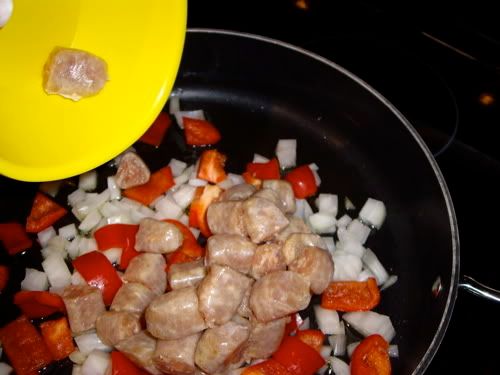 While those are sautéing until they're soft (and cooked, in the case of the sausage), break your eggs into a bowl for whisking.
After the bell peppers and onions are soft and the sausages are mostly cooked, go ahead and add the zucchini.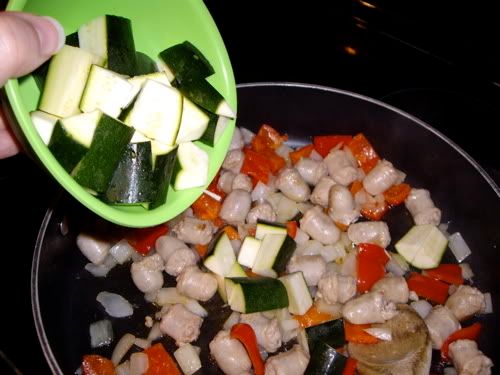 I got inspired and added some Italian seasoning.
Once everything is nice and soft and a lot of the water has evaporated, add the beaten eggs.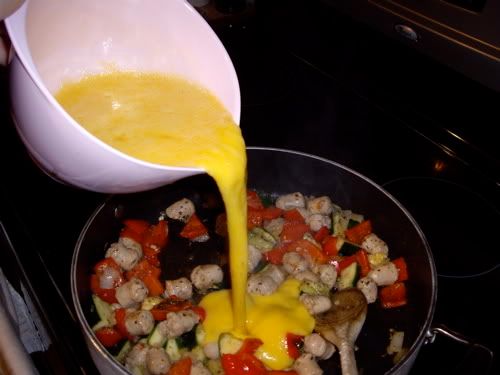 Stir everything around and scramble the eggs.
Add a couple handfuls of shredded cheese (about a cup).
And you're done! You have an Atkins-approved meal! It might be South Beach approved if you use lowfat cheese. It was very yummy. As you can see above, I put some pico de gallo on top of mine.