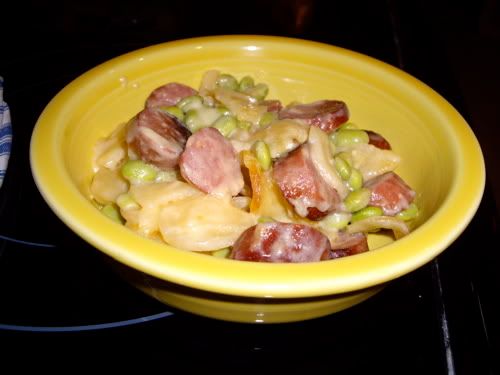 Variations on a theme...
Au gratin potatoes with smoked sausage and edamame. I'm sure the protein was boosted with the edamame. It was actually pretty good. Snappier than the peas I used previously!
I also noticed that when I cook this in a 2 quart casserole dish it comes out very watery and yucky. I had to transfer it into a 9x13 pan in order to get the sauce to the correct consistency. Good to know for the future.