A couple of days ago my dad gave me some mushrooms he wasn't going to be able to use up before they went bad. I instantly thought of stroganoff (I had been craving it for a week or so). I had half an onion and a tub of sour cream in my refrigerator that were in the same predicament as dad's mushrooms.
Ingredients:
1 lb. ground beef
1 1/4 cups sour cream
1-2 cups sliced mushrooms
1/2 onion, chopped
1/2 teaspoon garlic powder
1/2 teaspoon dry mustard
1/2 cup beef broth (I made from bouillon)
16 oz. package pasta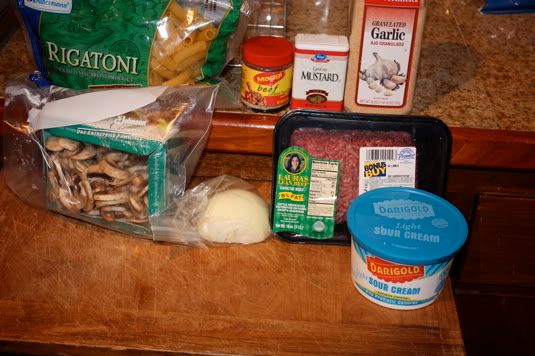 Chop the onions. You can also slice them; it just depends upon how you like them in your stroganoff.
Put the ground beef, mushrooms, and onions in a skillet. Add the garlic powder.
Then, add the mustard.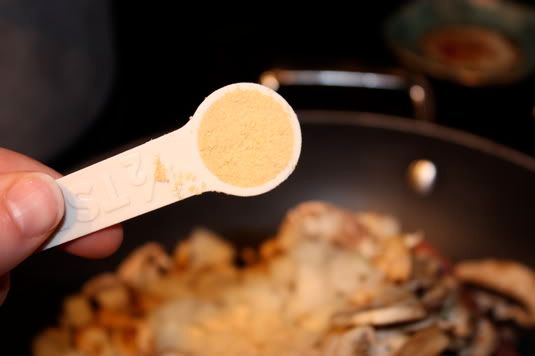 See? All happy in the pan.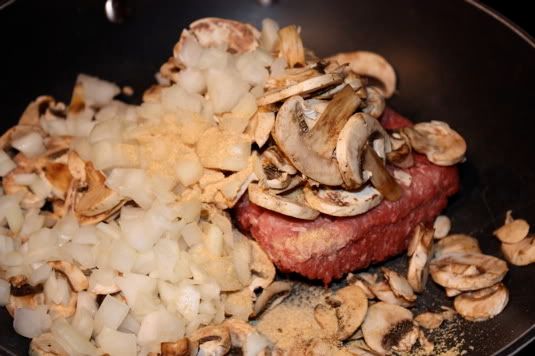 Break up the meat and brown it.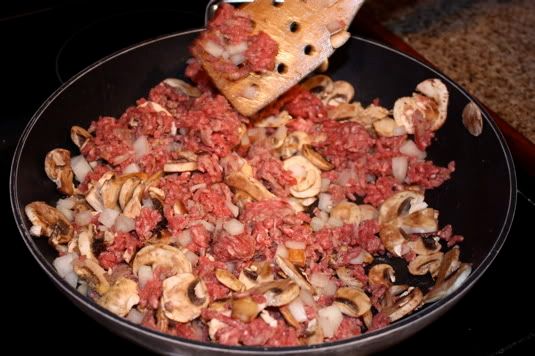 While the meat is browning, combine the sour cream and the beef broth.
The ground beef is browned, so put the sour cream/broth mixture into the skillet.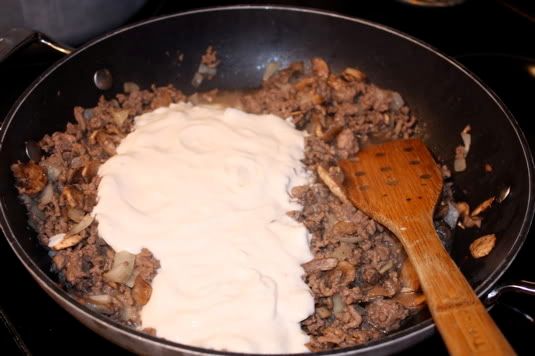 Once the water is boiling, add the pasta. You can use whatever pasta you have on hand. I only had rigatoni but normally I'd use egg noodles or rotini. Also, you won't use all of this pasta so you can either cook half a bag or do what I did: put the cooked pasta in a freezer bag to be added to a dish later (soup or stew).
Simmer the stroganoff sauce until it has thickened nicely.
Add a tablespoon or so of dried parsley if you feel like it.
Serve with a salad and you have a nice, quick dinner!