I had several bananas that were ripening on my counter. I needed to find a good, healthy recipe for banana muffins I could make for my middle son to take for breakfast. I found just what I was looking for on
Better Budgeting
. More importantly, I already had the ingredients so I didn't need to go to the store. Here is the recipe:
Ingredients:
1/2 c. honey
1/2 c. oil
2 eggs
1 c. mashed bananas
1-1/2 c. whole wheat flour
1-1/2 tsp. baking powder
1/2 tsp. baking soda
1/2 tsp. salt
Directions:
In a bowl combine salt, flour, baking powder and baking soda. In another bowl combine honey, eggs, oil and banana making sure to mix well. Add banana blend to the flour mixture, careful not to over mix. Pour into greased muffin pans or paper muffin cups. Bake at 325 degrees for 25-30 minutes. Use a toothpick to test for doneness. Remove pan to rack, and let stand for 10 minutes. Invert pan and let finish cooling on rack. Best served warm. Makes 1 dozen muffins.
Variation: Banana bread... bake mini-loaves 40-45 minutes and for 1 regular loaf bake 1 hour.
(Yes, I forgot the oil in the ingredients photo! D'oh!)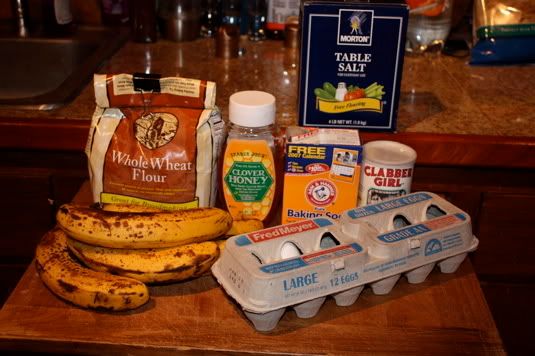 Measure the flour into the bowl.
Then the baking powder.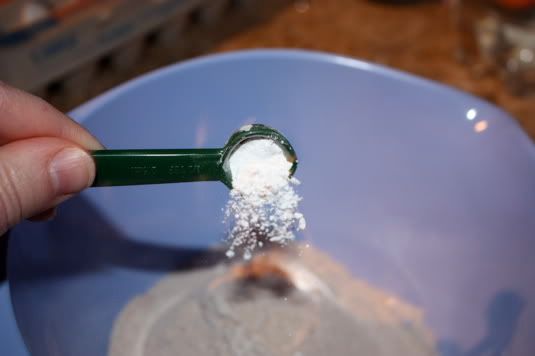 Baking soda is next!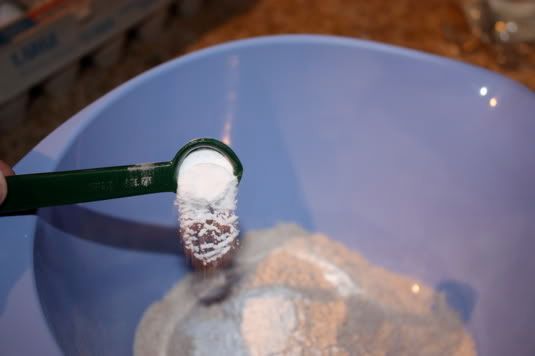 Finally, the salt.
Put your bananas into a bowl.
Use a fork to mash them up. Mash 'em up really well.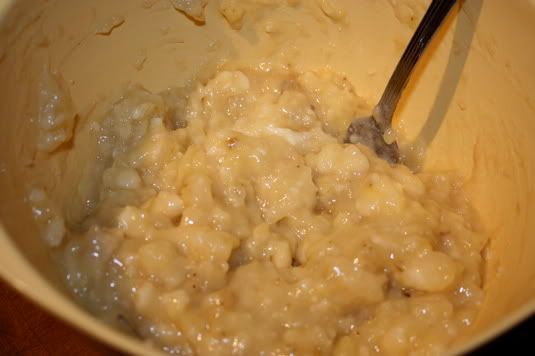 Measure out one cup of mashed bananas into a separate bowl from the flour mixture.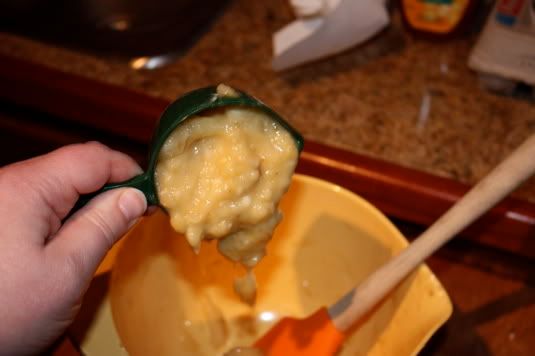 I put the remaining mashed bananas into a freezer bag for future use and placed it in the freezer.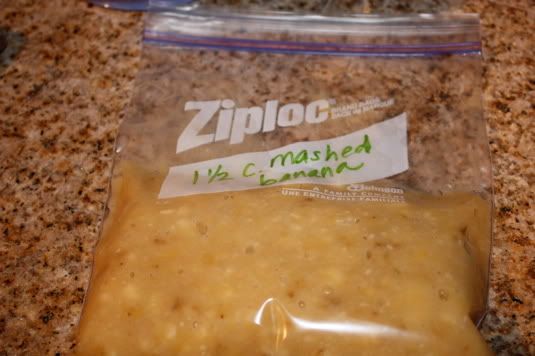 Look! Here is the vegetable oil I forgot!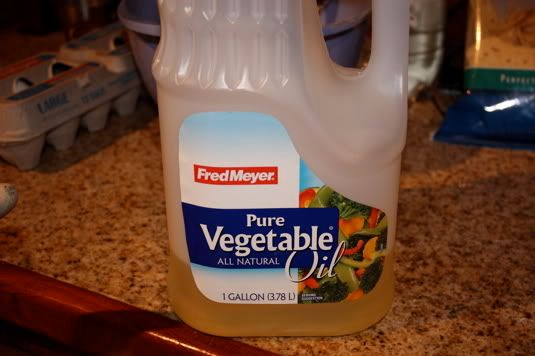 Pour the oil into the half cup measure.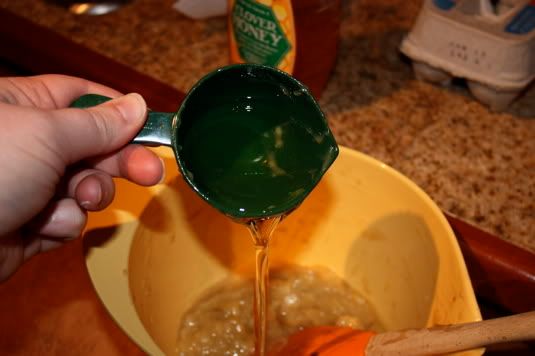 Now comes the honey. A little trick is to use the measuring cup for oil before honey. That way the honey doesn't stick in the measuring cup.
Two eggs into a separate bowl or measuring cup:
After you beat the eggs, add them to the banana mixture.
Mix very well to incorporate all the liquid ingredients together. After you've done that, pour it into the flour.
Mix the liquid and flour just enough so all of the flour is moistened. You do not want to overmix muffin batter.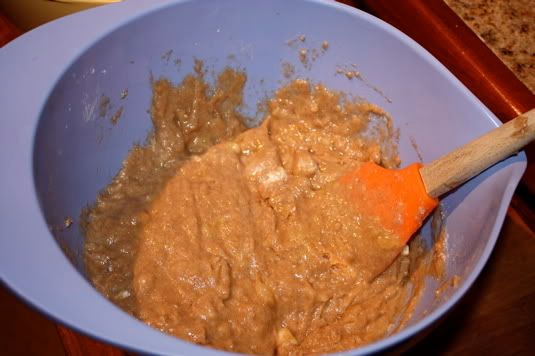 Pour by the heaping tablespoon into greased or lined muffin tin.
Bake in the oven. I think I had to bake mine for about 40 minutes. I haven't tried them but they look delicious!
It makes me happy to provide a healthy muffin for my son for his breakfasts. He loves it and it makes him feel like he's having a treat.