Greek Pasta Salad
This is so easy to make it's ridiculous. It can also easily be made vegetarian.
Ingredients:
3/4 c. to 1 c. kalamata olives, halved
1 can artichoke hearts, quartered
2-3 roasted red bell peppers, cut into strips
1 c. feta
1/2 red onion, cut into slices then quartered
2 chicken breasts, grilled then cut into 1" chunks
1 lb. rotelle pasta, cooked and rinsed with cold water
1/3 c. or so Greek salad dressing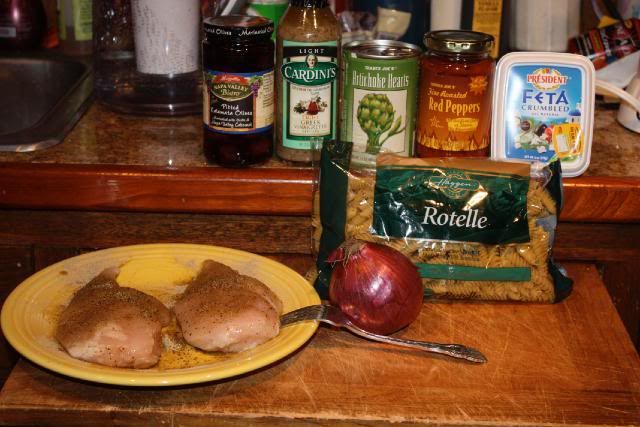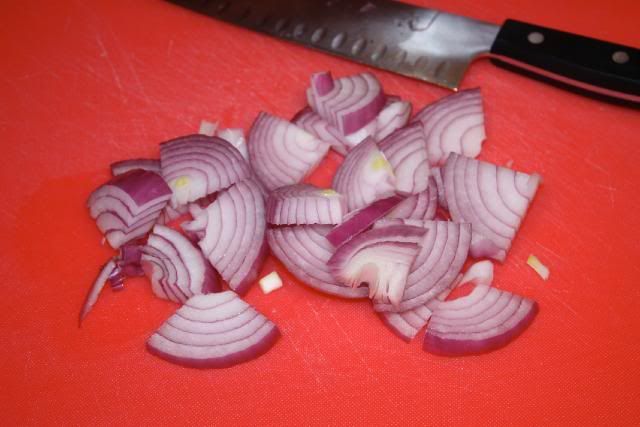 First, I sliced half a red onion then quartered the slices so they became manageable pieces for eating.
Meanwhile, I grilled two chicken breasts that I had seasoned with
Cavender's Greek Seasoning
. (So delicious! Good on french fries!)
Quarter the artichoke hearts. I like to get these in cans without marinade. That way you control the flavor AND the fat content!
I get my roasted red peppers in a jar without any fat also. I sliced these into strips.
Cut the kalamata olives in half. Try not to eat too many as you're prepping this dish!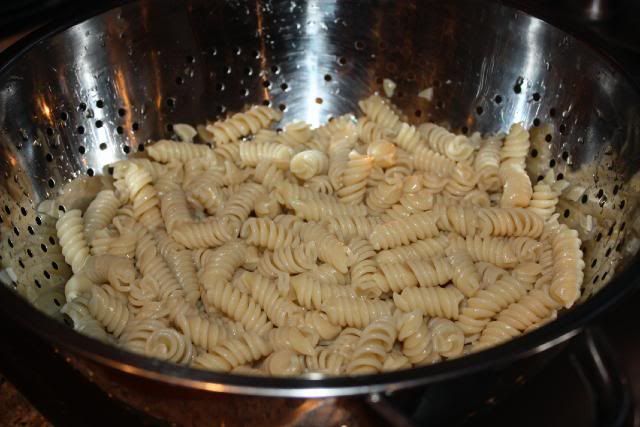 After the pasta has cooked, rinse it with cold water until it has totally cooled.
Admire the feta and the dressing since you don't have to do anything to prepare them...
Once the chicken is cooked thoroughly, let it cool for about 15 minutes.
Cut into bite-sized chunks and add to your salad bowl.
Add the pasta, feta, and dressing. I "eyeballed" the dressing. In the end it was about 1/3 cup but you can use more or less, depending on your tastes. In our house we like a lightly dressed salad in general for just a hint of flavor. I don't like to overwhelm the flavors of the other ingredients.
Now it's done and time to serve! This pasta salad is excellent for a weeknight dinner and if you double it, I can definitely see it being very popular at a potluck. If you leave the chicken off it's vegetarian friendly (so I'll add the vegetarian tag anyway).
Everyone in the family loved this dish. The preschooler picked out the onions but liked everything else. Middle son and husband had three servings!!