I'm getting this one in right under the wire. I had a crazy day at work and then right after some friends and I went to a book reading and signing by
Christopher Moore.
It was good fun but we were in line for about 2 hours. Totally worth it, though!
But, to the wine please! We drank a
2009 Buckley's Cove Merlot
with polenta pasticciata (recipe coming tomorrow!). The wine costs $2.99 at Grocery Outlet compared to $12.99 elsewhere.
Front of the bottle:
Back of the bottle: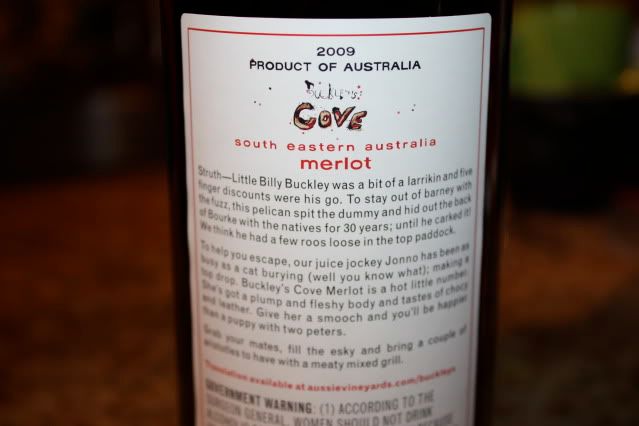 There are berries and cherries on the nose as well as a bit of a buttery caramel. For my money, it is far better than "2 Buck Chuck". It is mild, with very few tannins. It was better than I thought it'd be and fairly charactered for a three dollar wine. There are pepper notes at the end but no bitter lingering flavor. It would be good with a sharp cheese such as cheddar or parmesan. It's not very complex but, then, I didn't expect it to be. We did drink the whole bottle. Most of the time I drank it while sitting at the table surfing the internet on my laptop. It's perfect for sitting, lingering at the table with conversation.
I don't think I would actively seek this wine out but I wouldn't turn it away, either.
The back of the bottle is worth a read! It's very funny!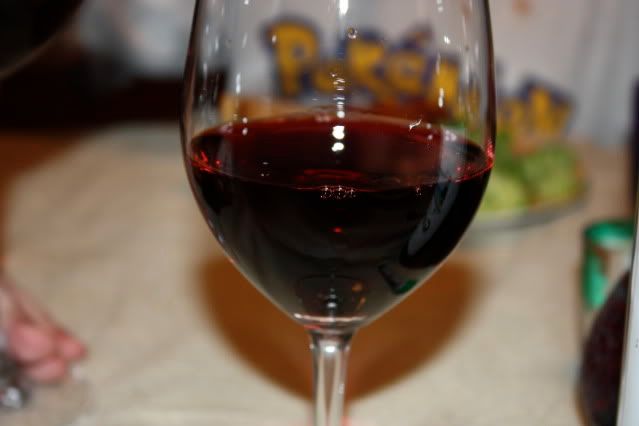 Here's a teaser of the polenta dish: