Enchiladas with rice and (fat free) refried beans.
Dessert:
Cherry Simplicity
20 oz. can cherry pie filling
vanilla cake mix
12 oz. cherry Coke (I used Cherry Coke Zero)
Preheat your oven to 350. Spray a 9x13 pan with cooking spray. Pour the cherry pie filling out into the pan and distribute evenly. Sprinkle the cake mix over the top of the pie filling. Pour the cherry Coke over the cake mix evenly. Cook in the oven for about 35-40 minutes. Serve warm with ice cream.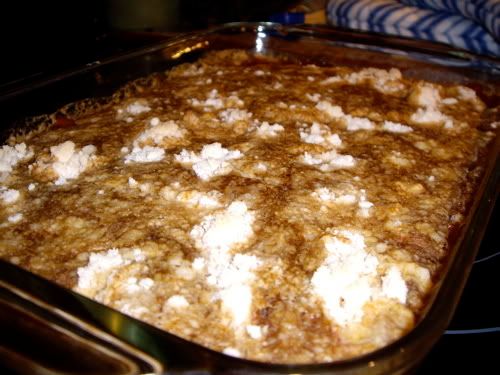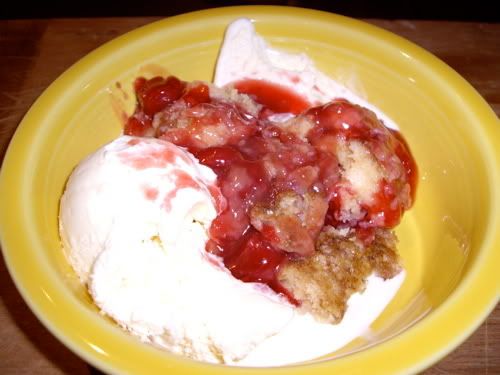 Delicious!!