The husband and I cooked an impromptu meal together. We fed (haha) off of each other and had lots of ideas. They all came together and made a beautiful meal! I was going to make a different recipe but didn't have all of the ingredients so we had to make it up as went along with stuff we already had.
I started with the following ingredients:
ground turkey
2 cans pork 'n' beans
vegetable broth
wild rice mix
barbecue sauce
red onion
First, chop the red onion. It doesn't have to be precise at all.
Add it to the skillet that has some hot olive oil in it.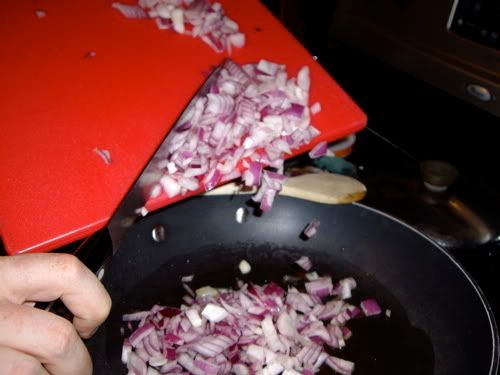 After the onions have softened, add the turkey breast.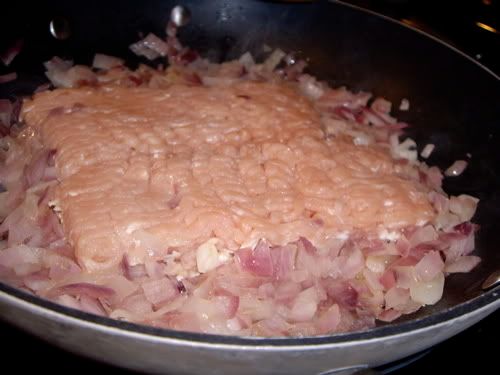 Break it up into chunks as it is browning.
Add about 1 1/2 cups wild rice mix.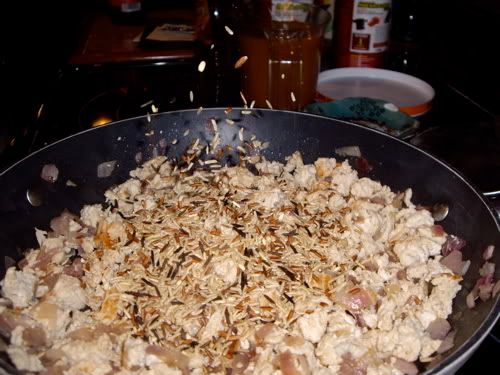 Then, add some barbecue sauce. I don't know how much...enough to coat and flavor the mixture so far.
Add 2 cups of vegetable (or chicken) broth. I used vegetable broth because that's what I had in the refrigerator.
Next, add the two cans of pork 'n' beans.
Ooh! An inspiration! Corn! We need a vegetable in here.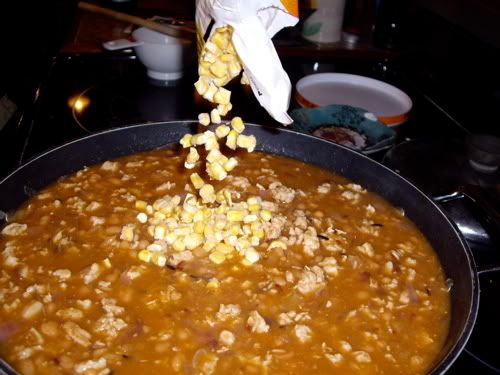 Time for a Guinness? Nah. Time for a vodka and soda.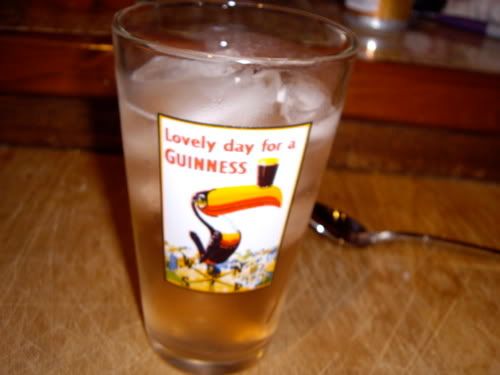 Another inspiration. This time, it's from the husband and it's mild, chopped chile peppers!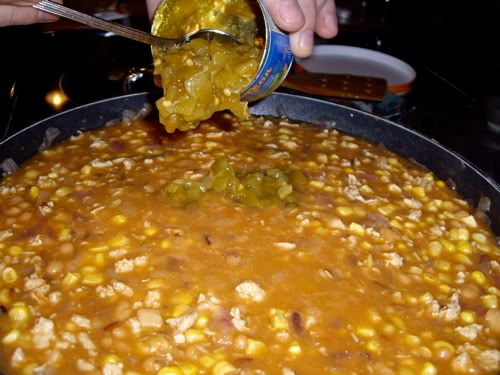 My inspiration: the Ortega Fiesta Seasoning I purchased from the Grocery Outlet a couple of months ago. I didn't measure...I just sprinkled...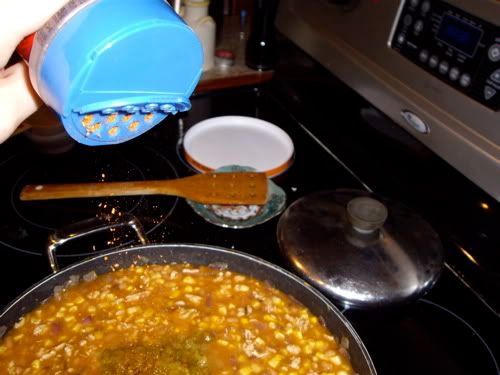 Stir it all up and let it simmer, covered, for about 40 minutes. You'll want to stir it occasionally so it doesn't stick.
At the end, I remembered I had cilantro in the refrigerator. A life saver! Or shall I say, "savor". Haha.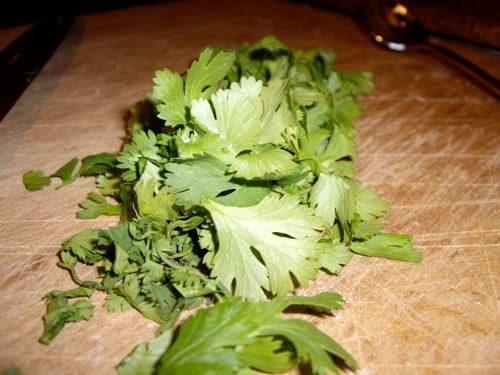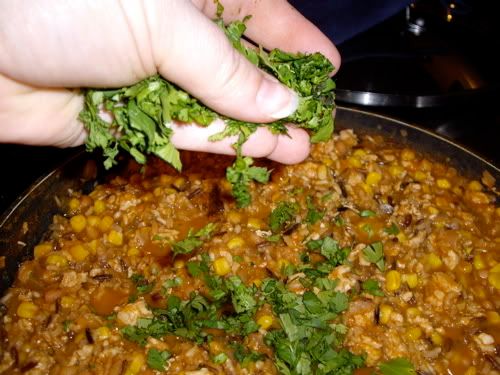 Here it is...a thing of beauty. I didn't think it would taste nearly as good as it does. It does need a little crunch. Maybe next time I'll try to add some jicama. Yum!!