I got this recipe from
The Pioneer Woman's website
.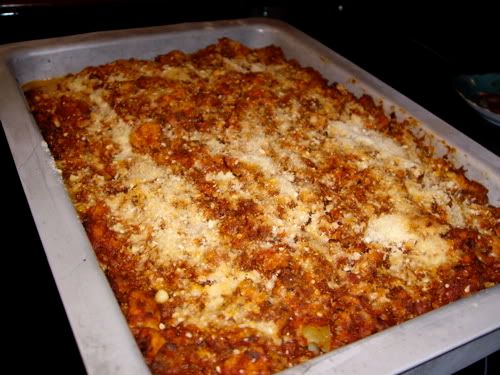 I altered it slightly. I used ground turkey breast instead of ground beef, Italian seasoning instead of basil (out of dried basil), and more layers than she does.
It still is very, very tasty!
First, brown some ground meats and two minced garlic cloves. The ground meats in this case are ground turkey breast and hot breakfast sausage. Yes,
breakfast
sausage. I know; I was skeptical, too. I really like the ground turkey breast because it wasn't as fatty as when I made it with ground beef.
Get your tomato products ready. I'm a huge fan of store brands!
Here is one of my favorite tips for whole tomatoes. Simply cut them up in the can!
After your meat is sufficiently browned, add the tomato stuff to the pan.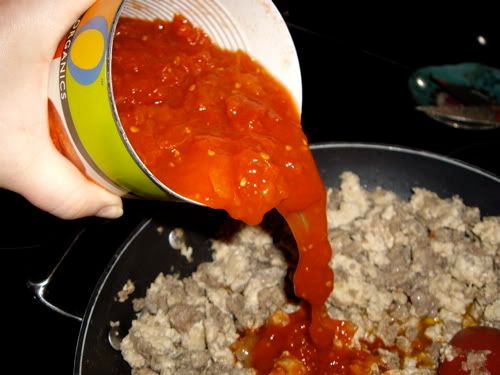 Add a couple of tablespoons each of parsley and basil (or, in my case, Italian seasonings).
Now for a sprinkling of salt. (I also added pepper, even though it's not included in the recipe.)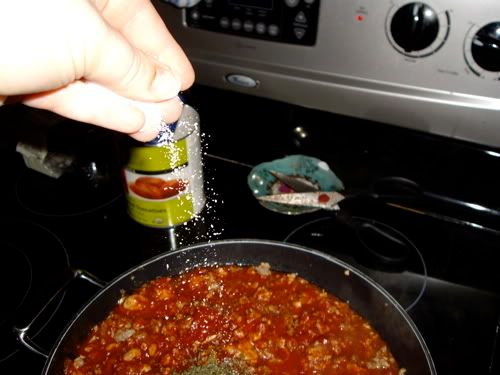 Bring it to a boil, turn the heat down, then let simmer for 45 minutes or so. It looks so good already!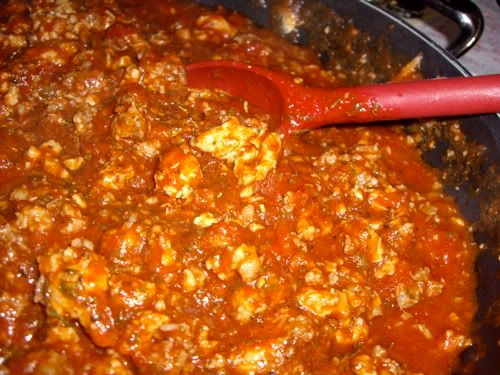 Meanwhile, cook the lasagna noodles. Pour a lot of water into a deep pot.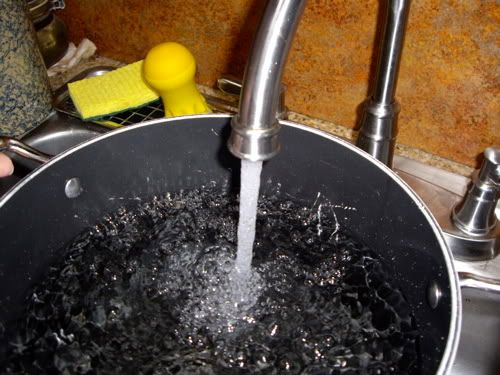 Sprinkle in some salt for flavoring. I don't add olive oil.
While that's heating up, prepare the cream filling (haha). 3 cups of cottage cheese:
Note to self: 24 oz. of cottage cheese equals 3 cups. Duh!
Put it in a large bowl.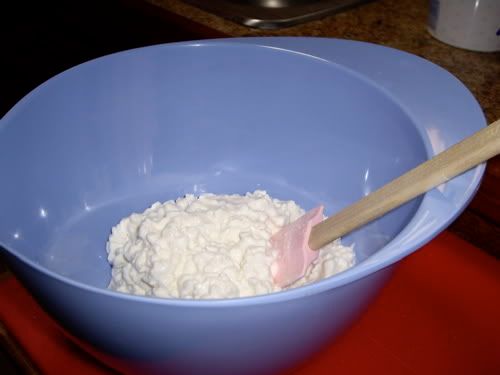 Crack two eggs, then beat them.
Add in a half cup of grated parmesan cheese. Yes, this is the stuff in the can!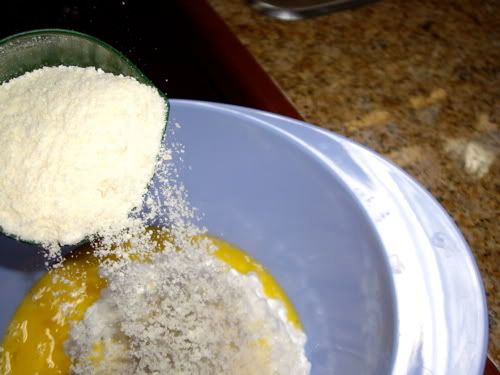 More parsley (2 tablespoons again)!
Another sprinkling of salt...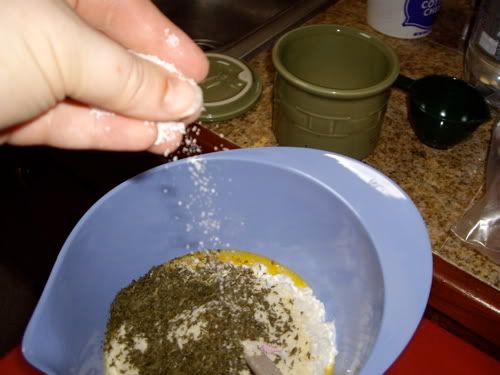 And now mix it all together.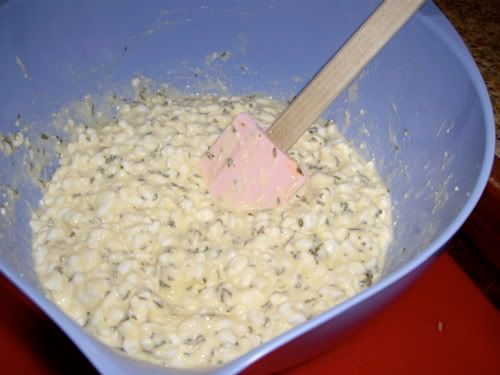 Spray the pan with nonstick cooking spray.
Once the water is boiling, add the noodles and boil vigorously, which is the key to having them not stick together.
Drain them in your colander.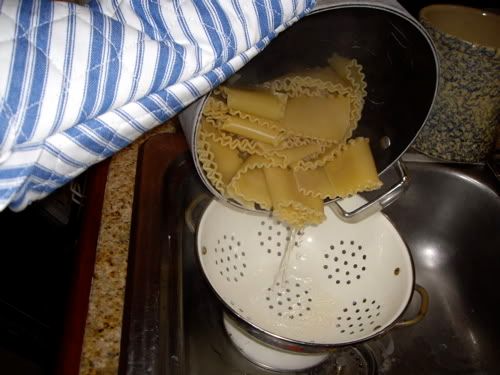 Here's a key: layer the noodles on aluminum foil. It keeps them from sticking and they're so easy to peel up.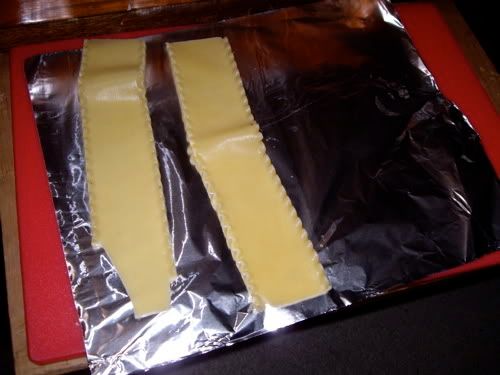 Preheat your oven to 350 degrees. Now, put a layer of noodles down into the pan.
Put half of the
cream filling
cottage cheese mixture down on the noodles.
Then put half of the sliced mozzarella down on the cottage cheese mixture.
Put about a third of the sauce down.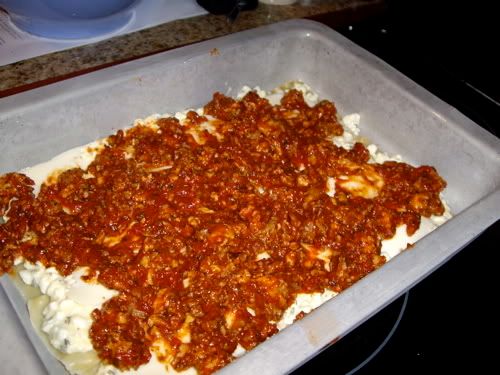 Repeat layers and then put the last third of the meat sauce on top of the noodles.
Sprinkle with more canned grated cheese.
Here's how it looked before it went into the oven.
My friends brought this great Washington wine to go with dinner. As it turns out, it was absolutely perfect!