I made
au gratin potatoes with kielbasa and edamame
for the kids and Mr. Mary Cooks. Knowing that it isn't very healthy and I am trying to shed some pounds, I decided to make a special dinner for myself.
Ingredients:
One package of stir fry veggies (no sauce, rice, or noodles - veggies only)
2 ounces turkey kielbasa
1/4 tsp. sesame oil
1 Tbsp. soy sauce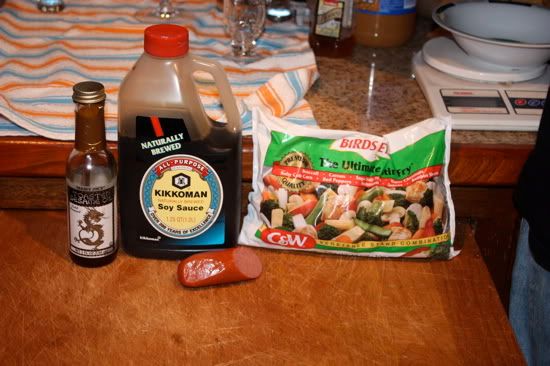 Spray your pan with nonstick cooking spray and put the sesame oil in.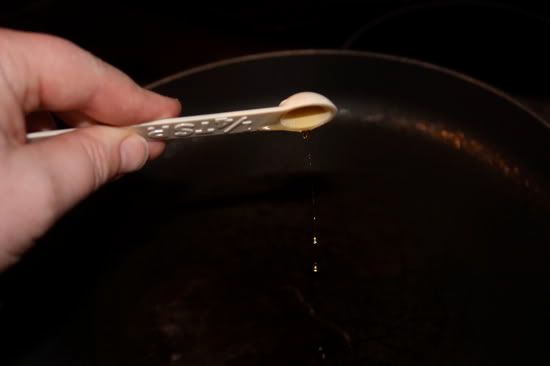 When the pan is hot, add the kielbasa.
After the kielbasa has browned a little, add the frozen vegetables.
Also, add the soy sauce.
Sauté until the vegetables are hot. Serve immediately.
You know, I am all about volume for low calories. This fit the bill! It was delicious and easy. You can vary it, if you'd like. I think some crushed red pepper flakes might be good, along with some garlic and/or ginger.
Made as above, this was about 240 calories for the entire thing.