Last weekend a few friends and I traveled to
the Yakima Valley
in Washington state for the Spring Barrel Opening event. It was loads of fun. I came home with 9 bottles of white wine and 9 bottles of red wine for me (totally unintentional to have it so even) and 3 bottles of dessert wines for my parents. This has left me with the pleasant situation of having entirely too much wine in my house! I think I need to start drinking it and stop hoarding it. Perhaps I can open one bottle per Saturday and review it here on the blog. That's a great idea!
This is at Kiona, our first stop on Saturday morning.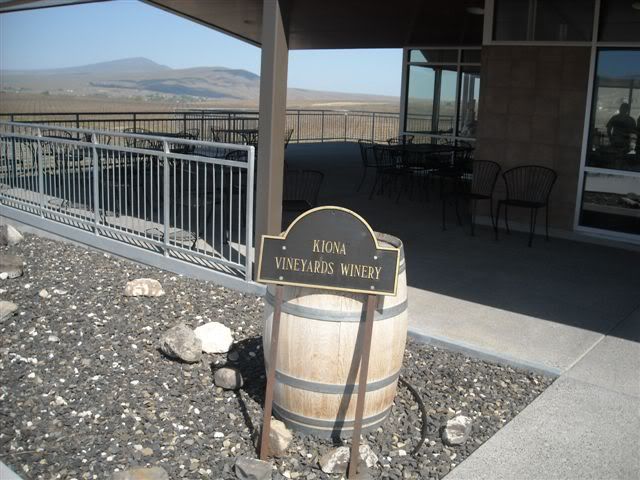 This is at Hightower. They used to have a lovely Golden Retriever named Murray but he died over a year ago. Now they have another Golden named Riley.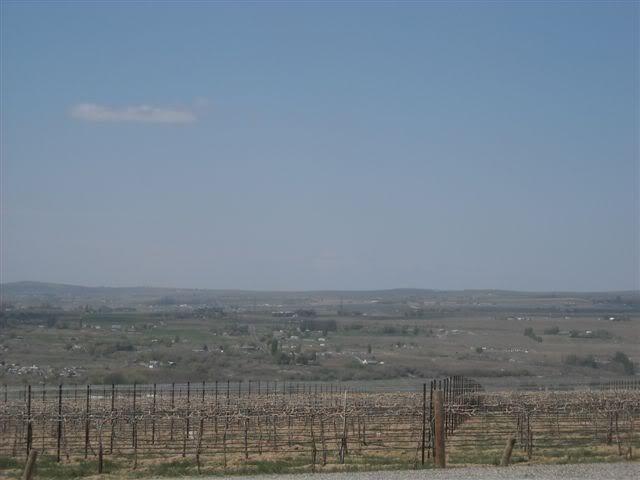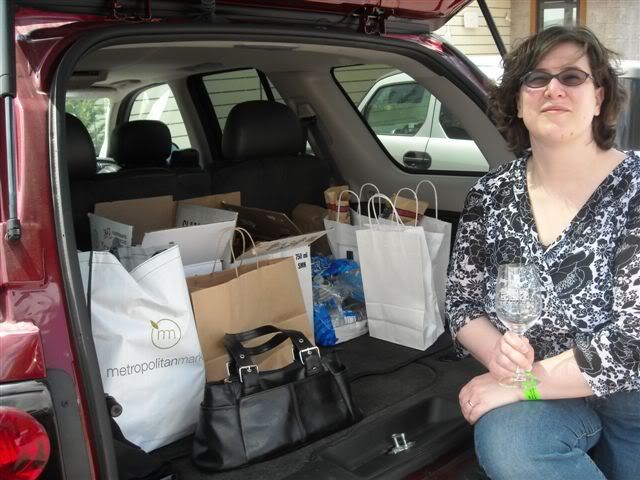 Now, Terra Blanca, which is usually my favorite. This year, however, I was not quite as impressed with their wines. Still, it's beautiful. This is also where we ate lunch (we made all the food ourselves - well, not me but my friends did). One of my friends made a lovely white bean and tuna salad. Another friend made roasted asparagus that we had with canteloupe, bocconcini, and prosciutto. It was all delicious!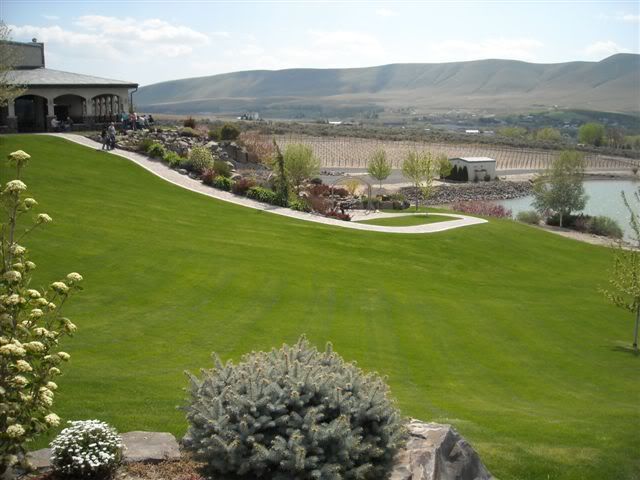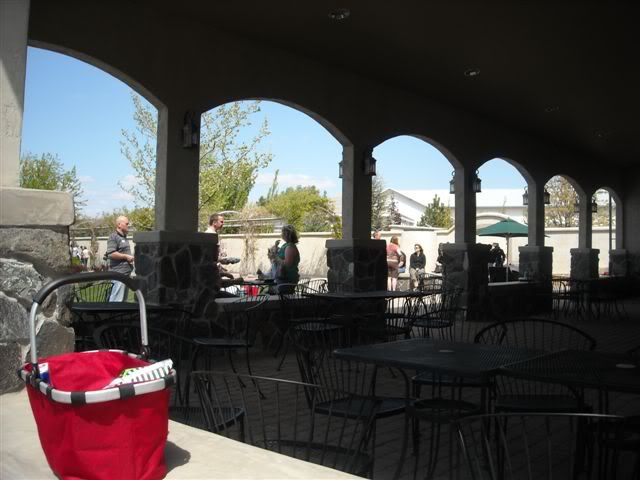 Our awesome food!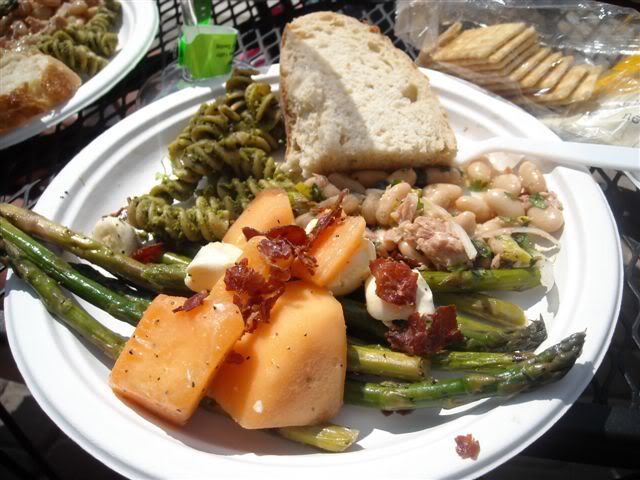 This is the barn outside our hotel.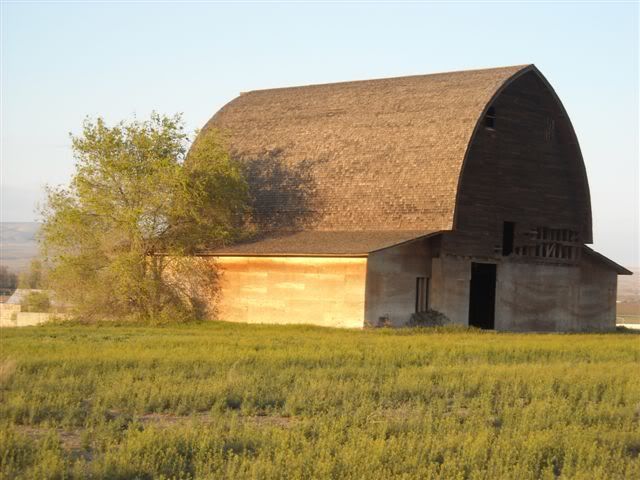 The sunset Saturday night:
This is one of the wineries we visited on Sunday. It's called Bonair and is beautiful!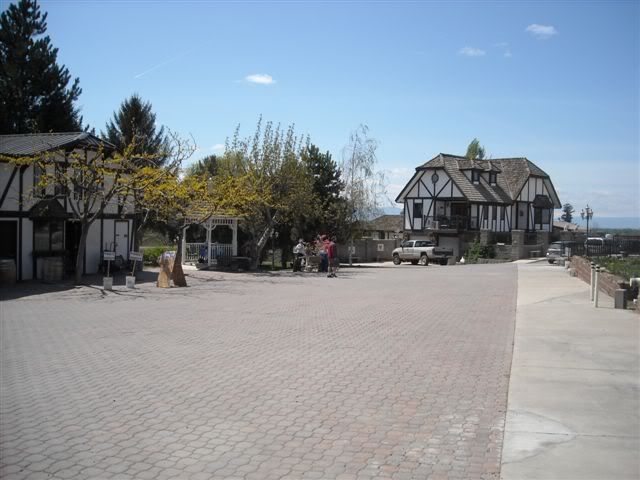 Finally, this is at a winery called Silver Lake. We went here Sunday as well. It was delicious!
Here are the wines I bought: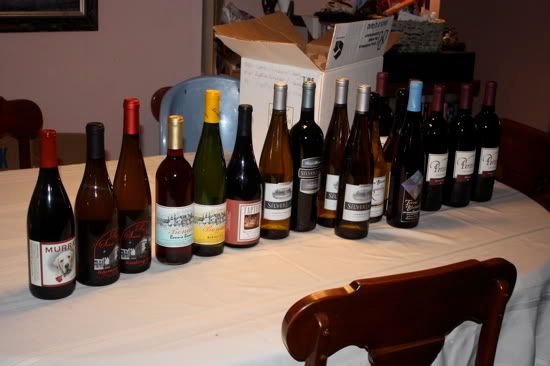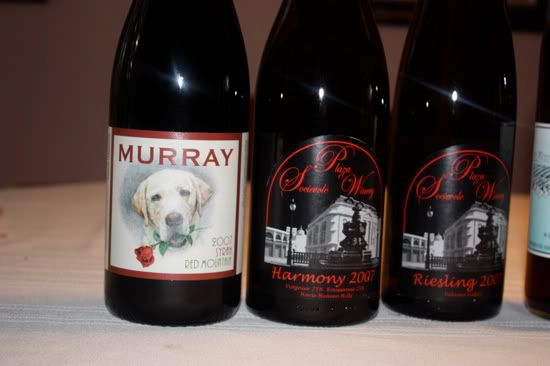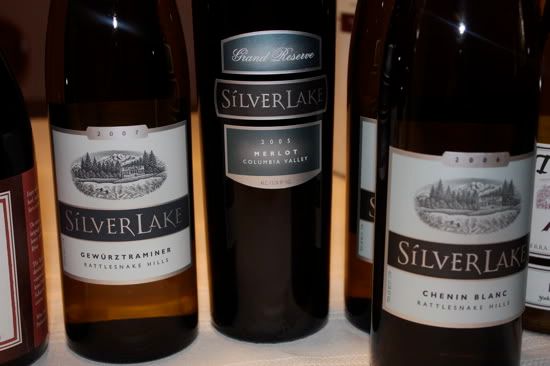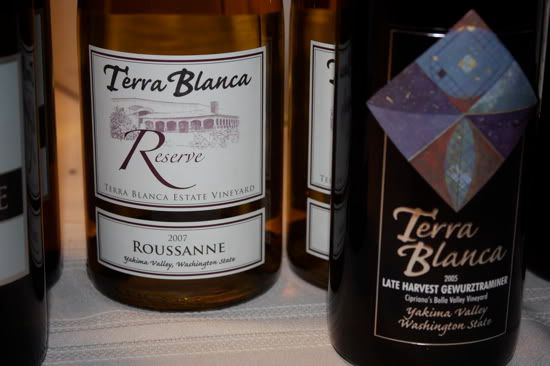 Stay tuned for weekly wine reviews!
Also, I want to make the white bean salad sometime very soon and I'll post the recipe when I do.