I had to have some nachos last night. It was the best ever. I hadn't had nachos for a while but am so glad I did because, damn, they were so good.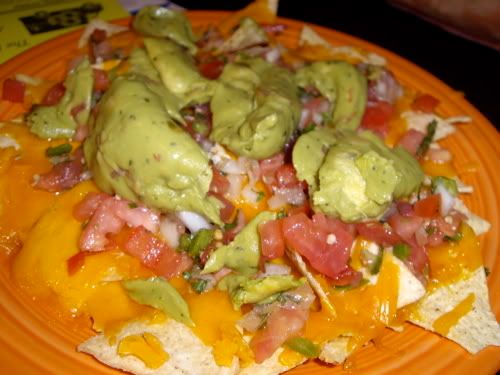 And now, dinner (from tonight)!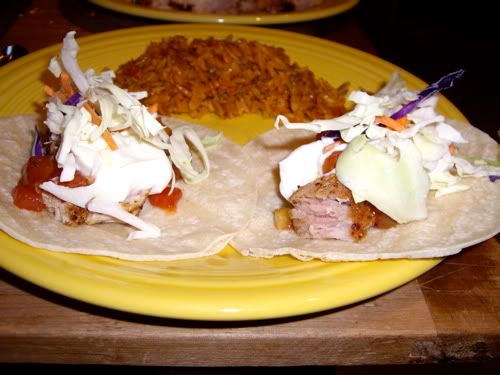 Sprinkle some pepper and Ortega Fiesta seasoning on fish. I chose tuna because the Grocery Outlet had some nice looking frozen steaks. You could also use tilapia, cod, halibut, swordfish, etc. etc.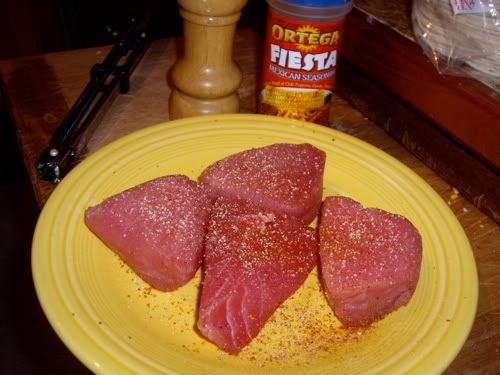 Put some oil in the pan and heat it up nice and hot.
Put the tuna in and let it cook in there for about 3 to 3 1/2 minutes.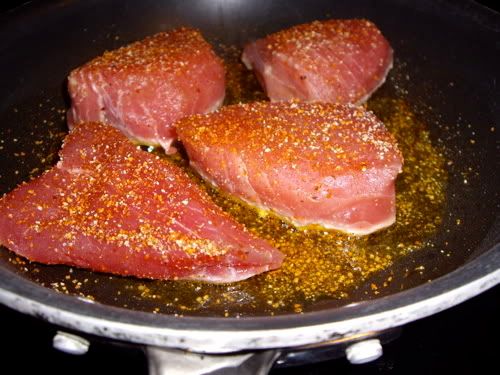 Flip it over and cook on the other side for another 3 to 3 1/2 minutes.
Remove it from the pan and put it on a plate.
Wipe the pan clean. Be careful not to burn your itty bitty fingers.
Put the corn tortillas in the clean pan. If you're anything like me you'll be a badass and flip them over with your fingers.
Break up the tuna into manageable pieces. I had my trusty husband do this for me.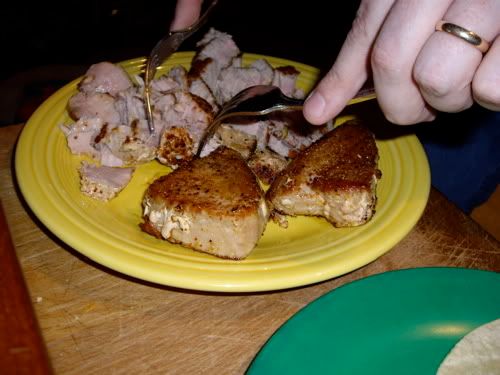 I used a mango-peach salsa. Sure, I could have made my own but for just over a buck from the Grocery Outlet, how could I go wrong?
I made some Rice-a-Roni, Mexican flavor rice. I didn't photograph the steps because I'm pretty sure you could figure it out!
Now, assemble your fish tacos: tortilla, fish, salsa, sour cream, and cabbage. YUM! These were so excellent I actually ate three of them.