At the store the other day I got a copy of the newest
Clean Eating
magazine. They have a great recipe in there for pork tenderloin that makes two meals.
Ingredients:
2 lbs. pork tenderloin
2 cups polenta
24 oz. jar natural tomato basil pasta sauce
1 lb. mushrooms
oregano
sea salt
pepper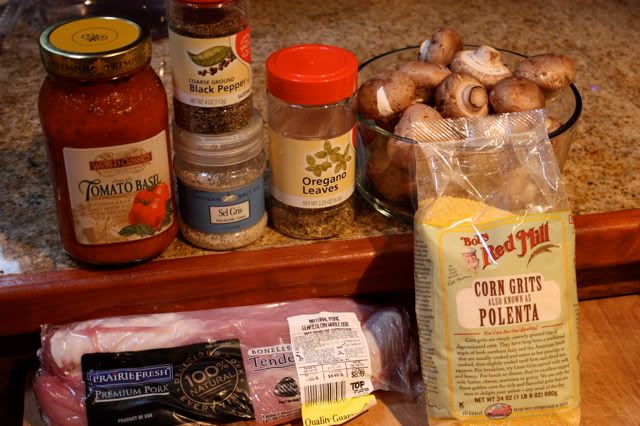 Preheat the oven to 450 degrees. Spray a jelly roll pan with nonstick cooking spray and place the pork tenderloins on it. Season them with oregano, sea salt, and pepper. Put the pan in the oven for 10 minutes.
Meanwhile, slice the mushrooms.
Spray another jelly roll pan with nonstick cooking spray. Spread the mushrooms on the pan and sprinkle with pepper. After the pork has cooked for 10 minutes put the mushrooms in the oven with the pork and roast both for about 20 minutes.
Pour 8 cups of water into a large pot and bring to a boil.
After the water is boiling, pour in the polenta slowly and stir.
Stir the polenta with a long handled wooden spoon until it is cooked, about 10 minutes.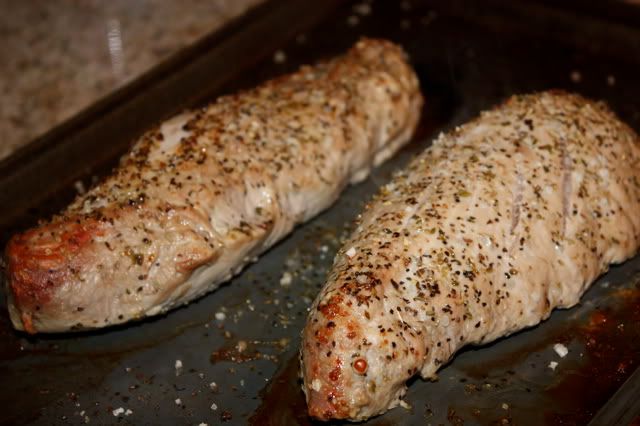 Get the pork out of the oven and let stand for 10 minutes or so.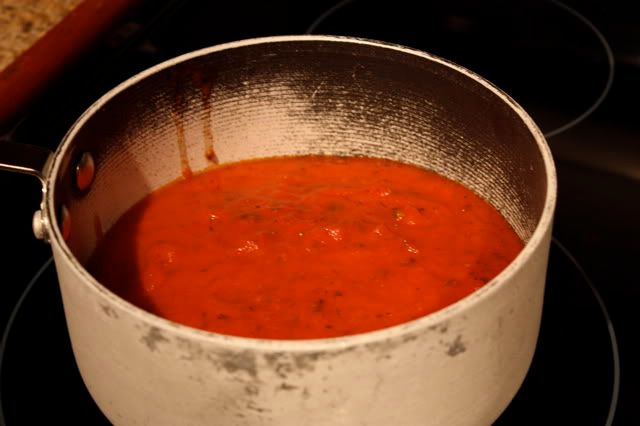 Heat the pasta sauce until it is warmed through, about 5 minutes.
Add the mushrooms to the sauce and heat through, about 2 minutes.
Slice the pork in order to serve. Only slice one tenderloin.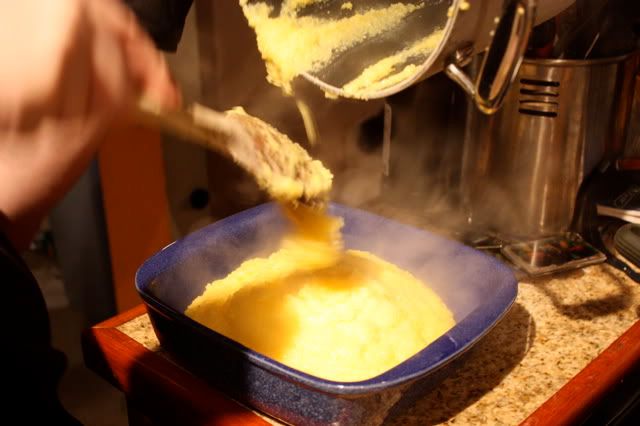 After serving polenta to everyone's plates pour it in an 8x8 pan for the next dinner.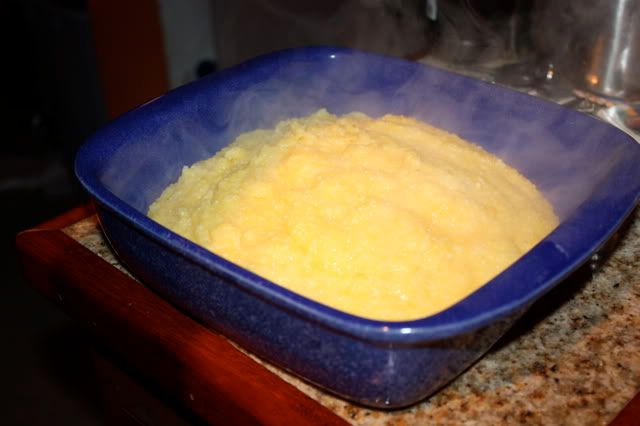 I served about 1/2 cup of polenta, 1/2 cup or pasta sauce, and a quarter of one of the tenderloins on each plate. The leftovers will be used for a different meal in a few days.
This was delicious comfort food. Everyone except the preschooler loved it, but she doesn't like anything. ;-) (Okay, she did love the banana bread in the previous post!)