When
Foodbuzz
asked me to make two vegetable side dishes to go with Buitoni's new frozen meals for two I jumped at the chance. Foodbuzz gave me 10 coupons for free Buitoni meals and a stipend. My middle son's birthday was just in time to take advantage of this. Plus, my little foodie wanted a fancy birthday dinner for himself and his friends. Done!
First, the side dishes. I made a salad with spinach and arugula mixed about 50/50.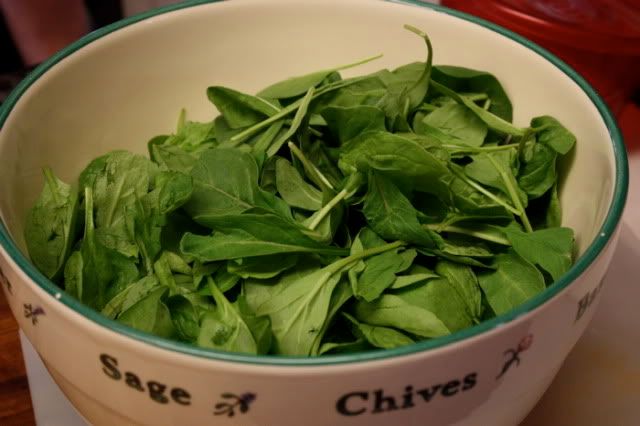 I bought some glazed walnuts at teh store and used the bag.
Then, I sliced some strawberries.
I chunked off goat cheese from the log and put it in the salad.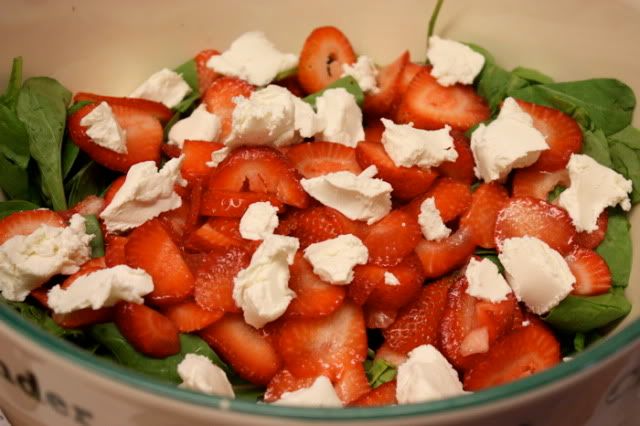 Then, I made a simple vinaigrette: 1/4 c. white balsamic vinegar, 1/4 c. extra virgin olive oil, shallots, salt and pepper.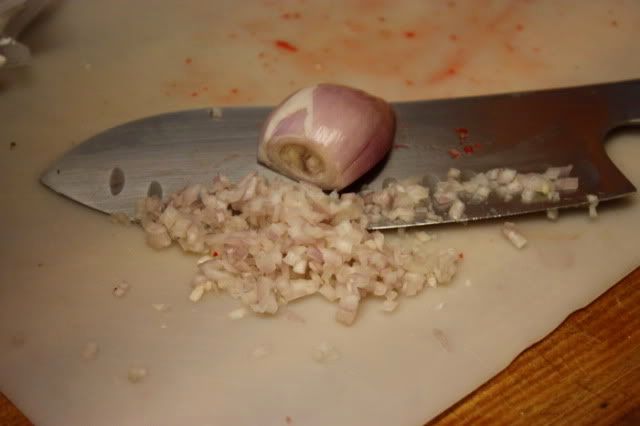 I whisked it together and mixed it in with the salad.
Guest starring in this blog post is Grandma Mary Cooks! She chopped the vegetables for me.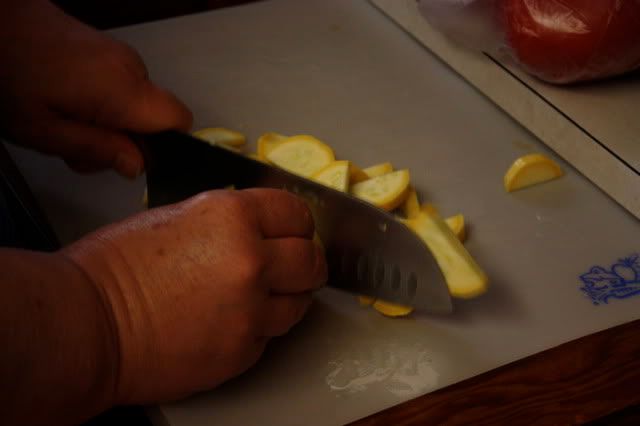 In olive oil, I sautéed zucchini, summer squash, asparagus, red bell pepper, shallots, and cherry tomatoes with some white wine.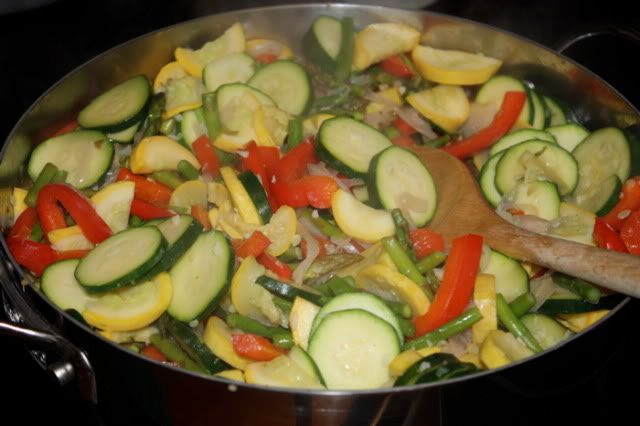 After all of the vegetables were crisp-tender I sprinkled some parmesan cheese on top.
I cooked all of the raviolis and their various sauces.
We made three types of Buitoni raviolis: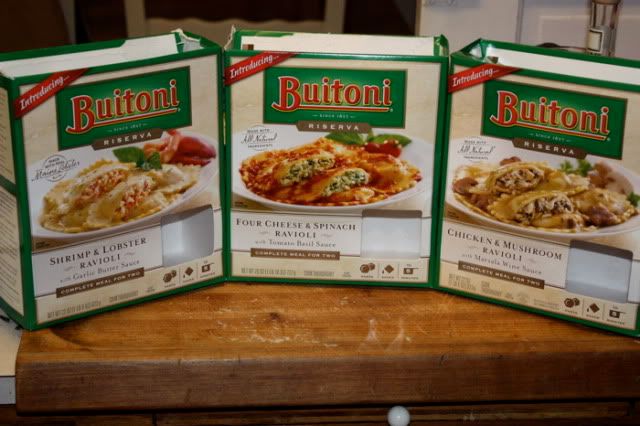 Shrimp & Lobster Ravioli
Four Cheese & Spinach Ravioli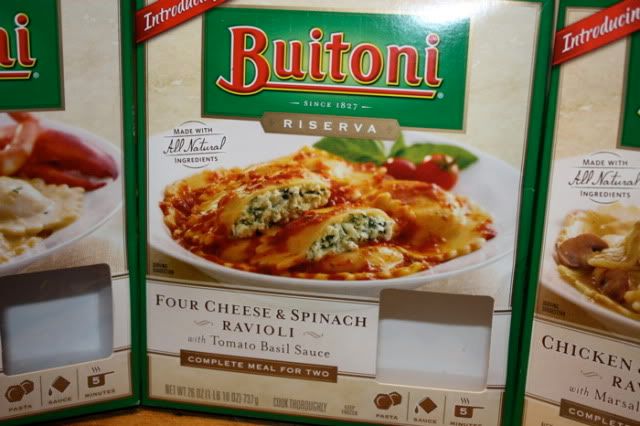 Chicken & Mushroom Ravioli
The Tween rings the triangle for his friends to come to the dinner table: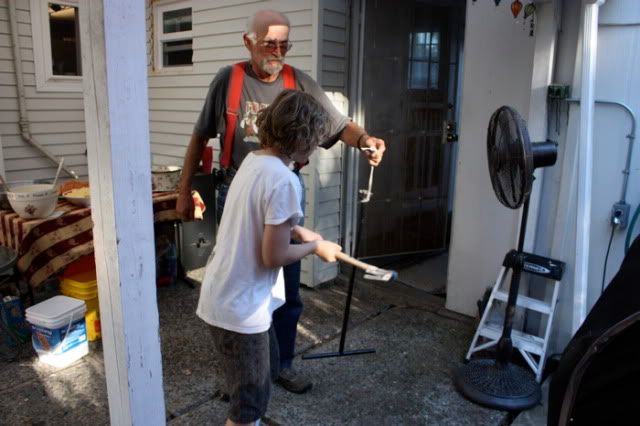 The spread!!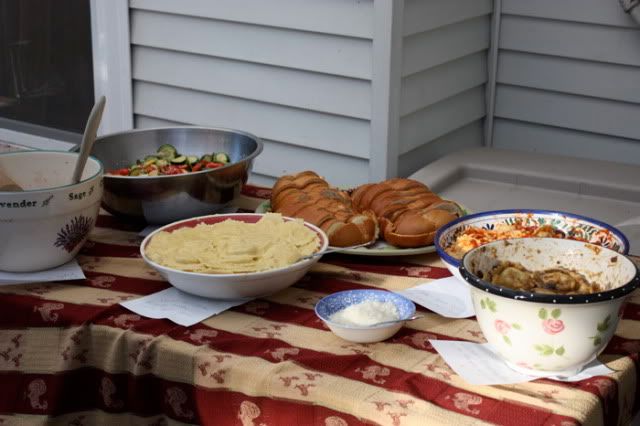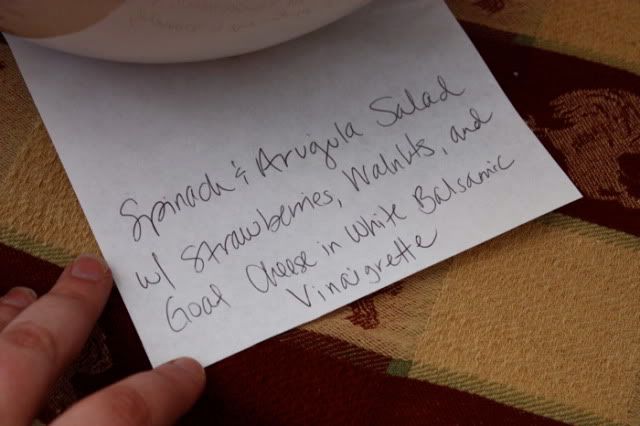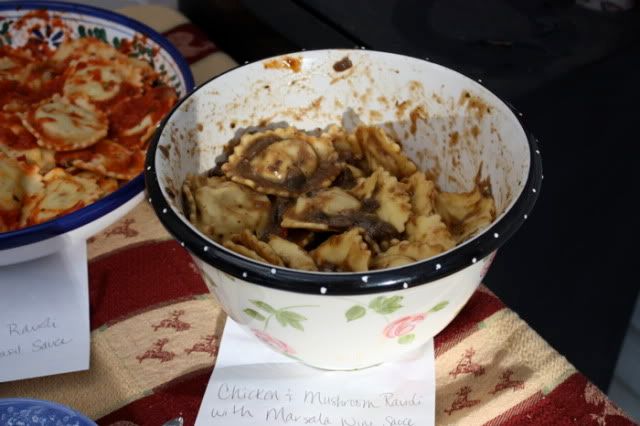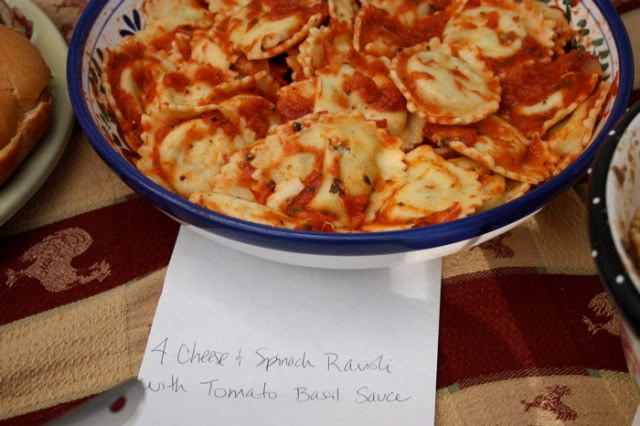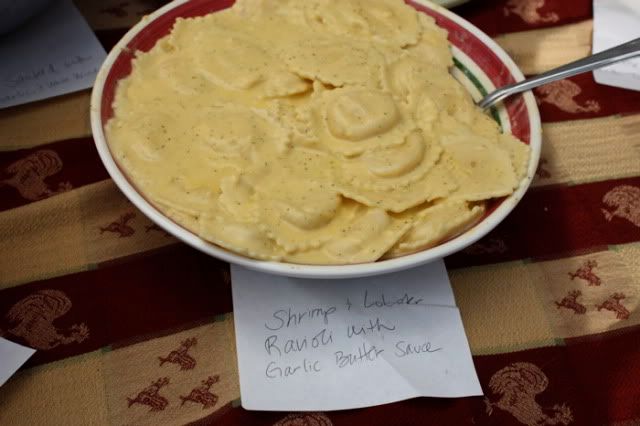 Everyone really loved the Four Cheese & Spinach ravioli and the Chicken & Mushroom ravioli. I was surprised that the Shrimp & Lobster ravioli was not hit harder but I liked it a lot. As usual, I cooked so much food! No one knew I had heated up the sauce instead of cooking it myself! Score! Buitoni's stuff is spot on as usual. The preparation was so easy. As the water was heating up, I put the sauce packets in the pot. Once the water boiled, the sauce was ready to come out and the ravioli went in. Easy peasy.
---------
Here's where we get to a difficult part of the blog. Mr Mary Cooks unexpectedly passed away just two days before we had this birthday dinner. I mention this because we had to buy a cake from the store. We will all miss the awesome cakes that he made (along with every single thing about him).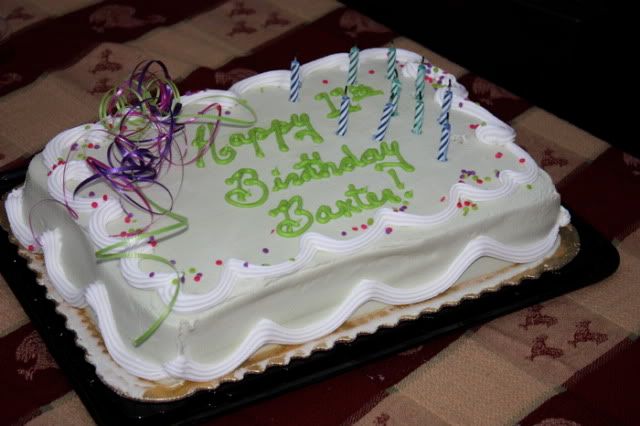 All in all, The Tween had a good day surrounded with his friends, their families, and love.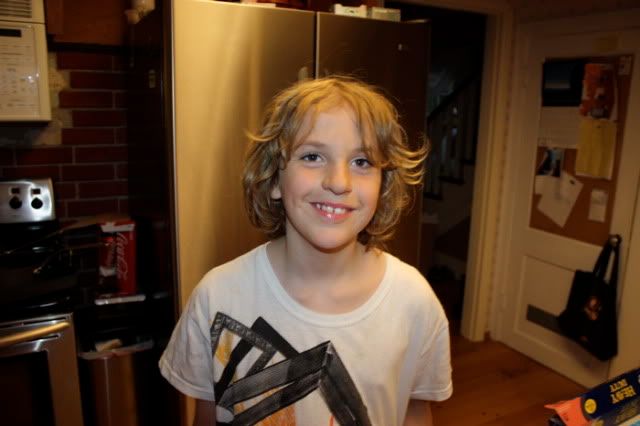 Special thanks to Foodbuzz and Buitoni!!