Happy St. Patrick's Day, everyone!
This morning, as we were driving in to work, Mr. Mary Cooks expressed a desire to have corned beef and cabbage tonight for dinner. I hadn't really been planning on it (didn't think I was in the mood) but since he wanted it I stopped at the store on the way home for supplies.
In my family, we always boil the corned beef and put the vegetables in the pot as well. Despite sounding a little dull and overdone, I actually like it. It's comforting to me to prepare this dish the same way my mother does.
Ingredients:
Corned beef (flat cut)
Potatoes (I used red this year - just use as many as you think will get eaten)
Carrots (I used baby carrots, and ditto the potato quantity)
Cabbage, quartered (or you can cut it into eighths)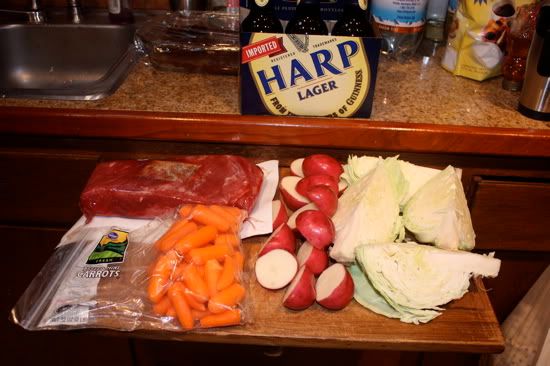 Fill a big stock pot up about halfway with cold water. Place the corned beef in the pot.
Bring to a boil and simmer for about an hour.
Now it's time to add the vegetables. First, I put the potatoes in. Be careful not to splash yourself with the hot liquid!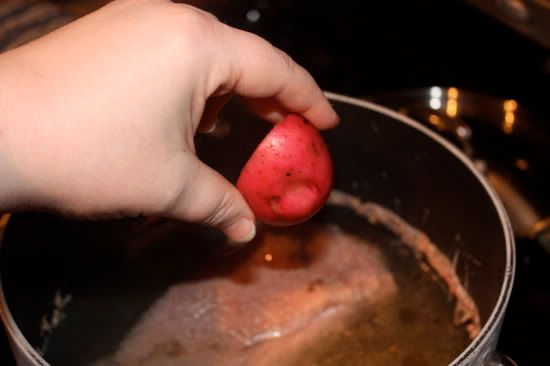 Now, add the carrots.
Finally, lay the cabbage on top. You'll want to submerge it more than I did here.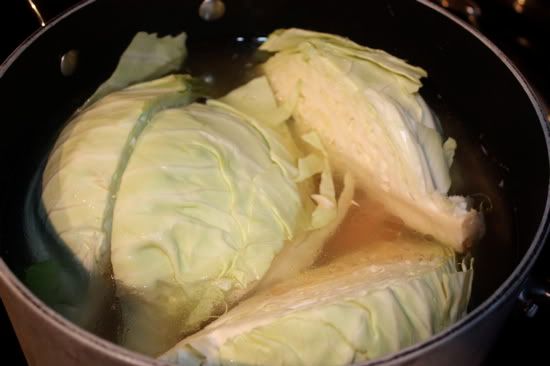 After about 35 more minutes, the vegetables and everything should be done. Remove the corned beef and slice (diagonally for a good presentation).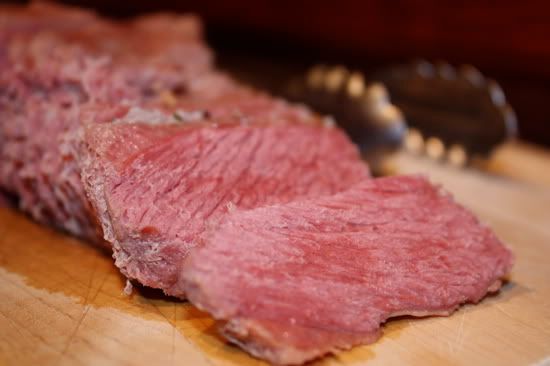 And here you have the perfect American St. Patrick's Day meal!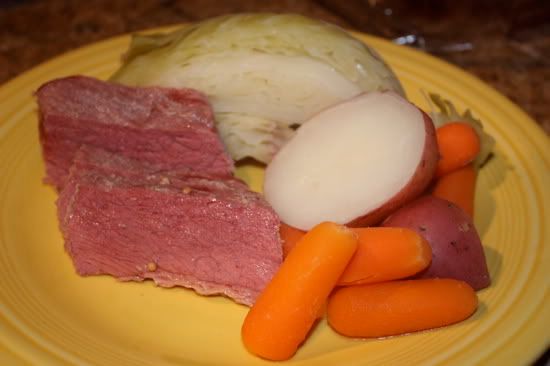 I think this dish is so easy and anyone can make it. If you have corned beef leftover (this never happens in my house) you can use it the next day to make Reuben sandwiches. Yum!