Foodbuzz
sent me a terrific package filled with goodies from Emeril's product line.
The package contained chicken broth, Emeril's Essence, Emeril's Chicken Rub, and a horseradish mustard. I immediately got inspiration from the mustard.
Kicked Up Honey Mustard Shrimp
Ingredients:
Shrimp (I think this is the 3 pound bag from Costco)
4 Tbsp. Honey
4 Tbsp. Mustard
2 Tbsp. Olive Oil
Salt & Pepper to taste
The star of this dish is Emeril's Kicked Up Horseradish Mustard!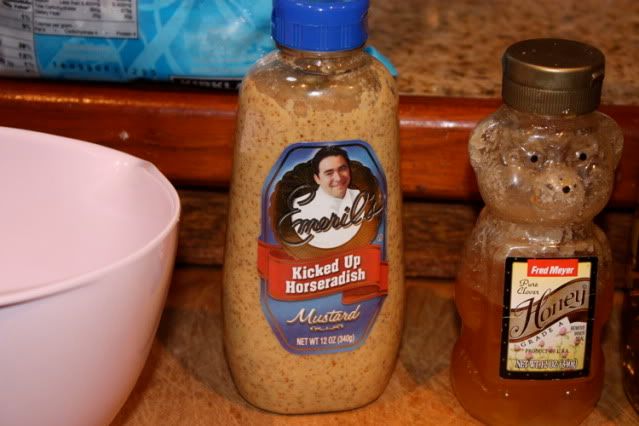 Add the ingredients into a bowl. Here's a photo of the mustard outside of the bottle. It looks (and tastes!) amazingly great!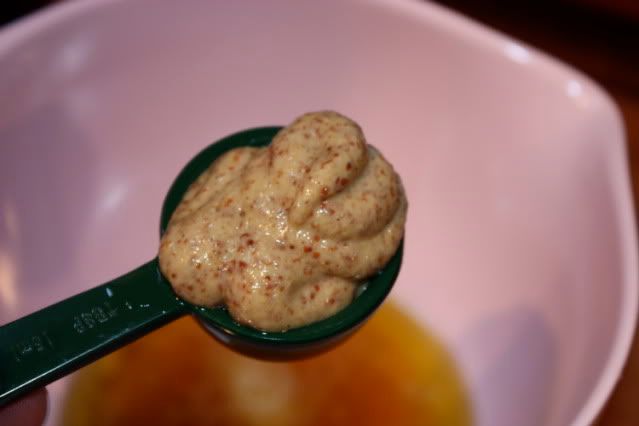 Whisk the ingredients together until they are all incorporated.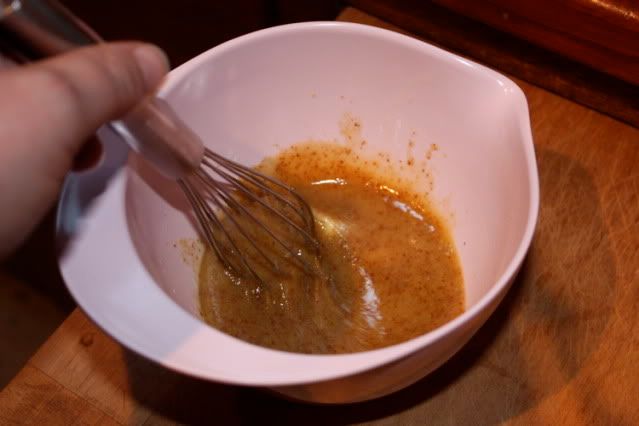 Put the shrimp and marinade into a zip top bag and let marinate for about 30 minutes. You can marinate it longer if you'd like.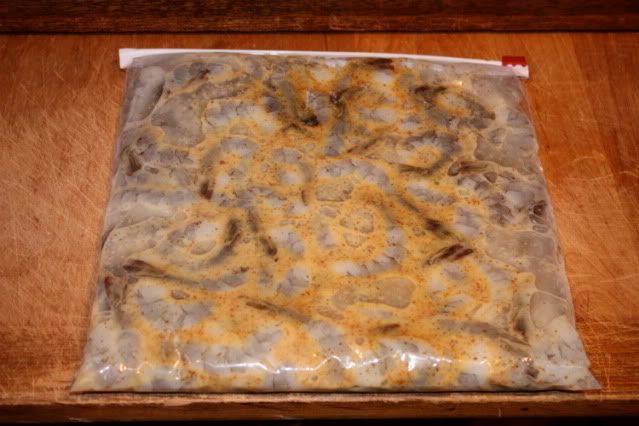 Put the shrimp on skewers to prep for the BBQ.
BBQ the shrimp until they are pink and cooked throughout. This doesn't take very long, maybe 4-5 minutes.
Serve the shrimp. These did not last long at all. Everyone at our party adored them!
Since I received this package I have been using Emeril's Essence for a lot of things, most notably steak and (separately) scrambled eggs. It's delicious! I definitely recommend his products. I hadn't ever bought them before but you can bet that now they're in rotation in my kitchen.