A couple of friends and I went to a discount natural food store recently. While there, I spotted some red quinoa.
Quinoa
is very good for you because it is a source of complete protein and has a balanced set of essential amino acids (according to the Wikipedia link).
I searched the internet for recipes because I wanted to do something different from the
Quinoa and Black Beans recipe
I normally make. I found a recipe for
Crockpot Chicken and Red Quinoa
at The Nourishing Gourmet. However, I did not want to cook this in the crockpot. So, I used their recipe and adapted it for the stove top.
Ingredients:
1 cup red quinoa, rinsed
2 cups chicken broth
3/4 cup dry white wine
2 cups water
1 teaspoon dried thyme
1 teaspoon of salt
6 large carrots, peeled and diced
1 onion, minced
3 chicken breasts or thighs
2 Tablespoons butter
Take a second to admire the depth and beauty of this wholesome grain. It really is quite lovely!
Open the bottle of wine. I chose Willow Crest's Viognier for this. If you're anything like me you will also pour yourself a glass while you start cooking.
You will want to rinse the quinoa a few times. I did it probably four times. Doing this eliminates the bitterness that the grain can have.
Put a large stock pot or dutch oven over medium high heat. Add the butter and wait for it to melt.
Once the butter is melted and hot, add the onions.
Next, add the carrots.
Finally, add the celery.
Stir everything together so the vegetables are coated with butter.
Keep stirring occasionally until the vegetables are soft, about 8 minutes.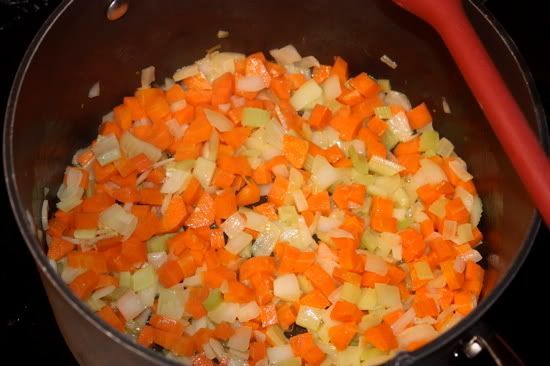 Now it's time to add the chicken. I used about 3 boneless, skinless chicken thighs for this recipe. I cut the meat into about 1/2-inch pieces.
Add the quinoa to the pot.
Add the water and the wine (I measured them together in the same measuring cup).
Next, add the stock. If yours is frozen like mine, just put it in frozen. It'll melt and be just fine. Trust me!
The original recipe called for two teaspoons of thyme but I thought that might be a bit too much on the herbal side. I used one teaspoon.
And I used one teaspoon of sea salt as well.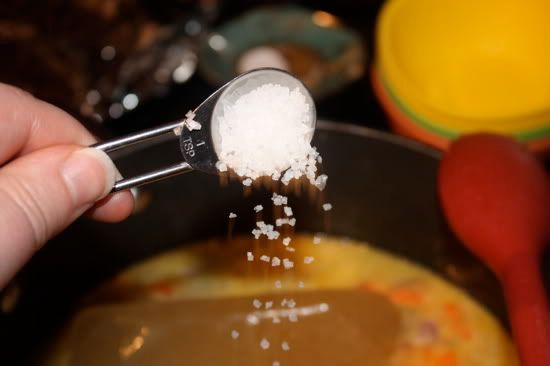 Stir all together. When it comes to a boil, turn the heat to medium low. I let this simmer for about 45 minutes, or until the quinoa was tender.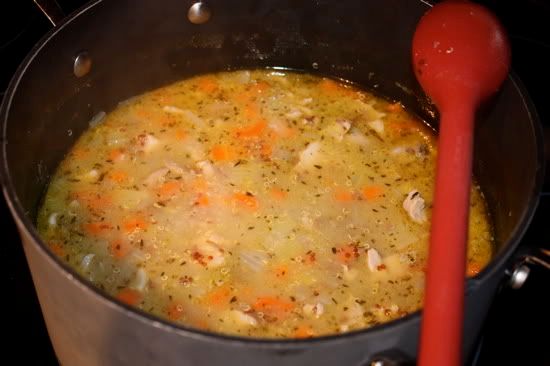 Serve immediately.
I cannot express how delicious this was! A few household members had second helpings. Even the preschooler ate hers until it was gone. Also, it was very good the next day as lunch.
This recipe is definitely going into the regular rotation.